Zurich North America taps new industry practice leaders for US middle market
Zurich North America taps new industry practice leaders for US middle market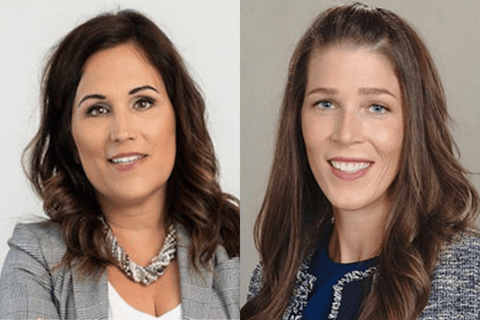 Zurich North America has installed two new industry practice leaders to its US middle market team, appointing Erin Terpack (pictured above, left) as head of technology and manufacturing, and Katie Daly (pictured above, right) as head of real estate, retail, hospitality, and wholesale.
As members of the industry practice team under Zurich's US middle market business, both Terpack and Daly will be responsible for growing profitability through the development and implementation of business plans focused on building Zurich's specialization in their respective industries.
Terpack joins Zurich from Sompo International, where she was the regional underwriting executive, responsible for driving growth and distribution across 10 states. She also held several leadership positions at Chubb, including vice president, commercial insurance manager and assistant vice president, commercial underwriting manager. She earned her bachelor's degree from the University of Cincinnati.
"Erin has 23 years of insurance industry experience and brings to Zurich leadership and technical expertise in numerous commercial insurance segments across all lines of business as well as strong market relationships built on her solution-oriented business approach," said John Mizzi, head of industry practices for the US middle market.
Daly, meanwhile, most recently served as product director for general liability and excess liability at The Hanover Group, taking charge of product delivery for eight different business units. She also worked as Hanover's director of middle market for the Carolinas. She has a bachelor's degree from Michigan State University and a Chartered Property Casualty Underwriter (CPCU) designation.
"Katie's field underwriting experience, distributor relationships, as well as line of business expertise will be an asset to the industry practices team," added Mizzi.