Worldwide Broker Network Names Beecher Carlson's Collins as CEO
Worldwide Broker Network Names Beecher Carlson's Collins as CEO
The Worldwide Broker Network (WBN), a global network of independent insurance and benefits brokers, has appointed Olga Collins as chief executive officer.
Collins succeeds Francie Starnes, who will serve as CEO Emeritus through 2021.
Collins joins WBN from its member firm Beecher Carlson, where for seven years she has led its multinational practice. Previously, she spent 15 years at UPS serving as risk manager.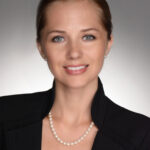 Collins has been a member of the WBN board of directors since 2019 and is head of WBN's Young Professionals Academy.
Starnes has had a career in multinational insurance built over four decades in the industry. She joined WBN after a 23-year career at AIG. Over the last five years Starnes has transformed WBN by establishing a comprehensive headquarters operation and building a professional leadership team. WBN membership has expanded during a period of intense consolidation in the broking industry.
Founded in 1989, today WBN has more than 100 member firms across 90 countries.
Source: Worldwide Broker Network
Was this article valuable?
Here are more articles you may enjoy.