What should US businesses look for in commercial property insurance?
What should US businesses look for in commercial property insurance?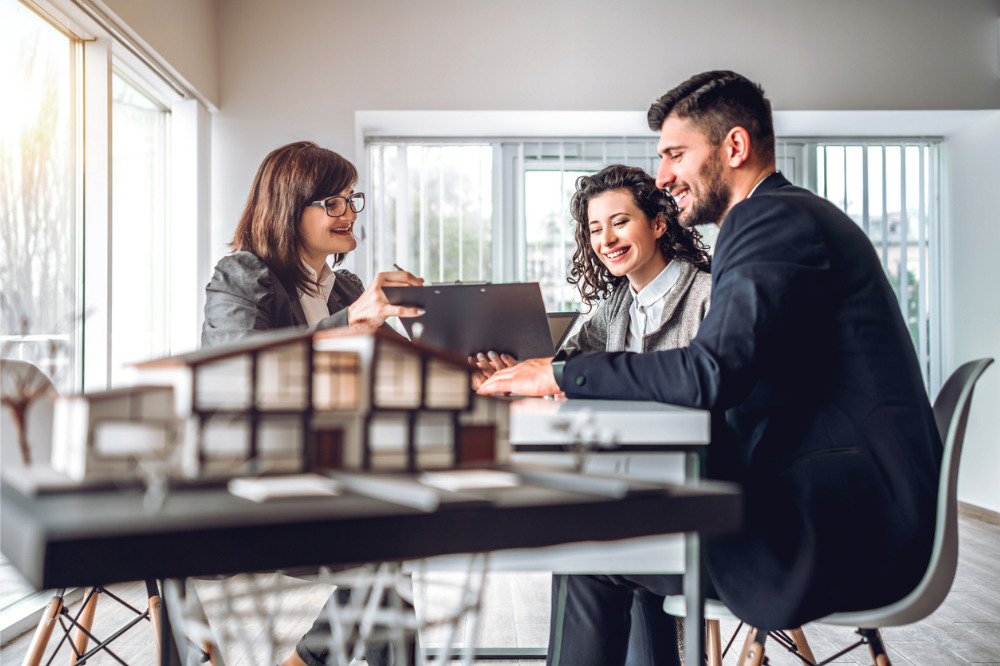 Read more: Climate change likely to increase frequency, severity of hurricanes – AIR Worldwide
Natural catastrophes, however, are not the only instances that pose a huge threat to a commercial property. Man-made events such as fire, burglary, theft, water damage, and vandalism are also some of the main risks that could cause massive disruption to businesses.
This is where commercial property insurance comes into play. This type of coverage helps minimize the financial impact of the damage certain natural and man-made disasters cause to a company's real estate and on-site physical assets.
How does commercial property insurance work?
Commercial property insurance, also referred to as business property insurance or commercial building insurance, is often purchased as a part of a business owners' policy (BOP), which also includes general liability and business interruption coverage. It is designed to minimize disruption to a company's day-to-day operations by providing compensation for damages or losses that happen to the property or building the business operates in, the equipment and technology it uses, and the inventory of products and materials it stores and sells.
According to ConstructionCoverage.com, a California-based information and advisory website for the construction sector, commercial property insurance policies are also more likely to be customizable to insure adequate levels of coverage for particular assets important to a business.
The firm also advises those operating businesses from their homes to obtain commercial property coverage as "a standard homeowners' policy may not be sufficient to cover all of the harms or damages that a home-based business may face." Homeowners' insurance, for example, may not cover business equipment damaged within the business owners' residence.
Read more: What's squeezing the commercial property insurance market?
What does commercial property insurance cover?
Different insurance companies provide a range of commercial property coverage options to address the needs of different businesses. According to Construction Coverage, most commercial property policies cover the following items:
Commercial building: Apart from the physical building where the business operates, commercial property insurance covers some fixtures or equipment that are "permanently contained" in the structure, including cabinets, electrical systems, and plumbing.
Related structures: These include structures that are used by or belong to the owner of the commercial property such as a garage, shed, or warehouse but coverage often depends on the agreement between the insurer and the policyholder.
Personal property: These include physical assets such as equipment and furniture that are kept in the building.
Business income: Some insurers pay out compensation for a portion of lost income if the damage prevents a business from conducting its usual operations.
Coverage is also dictated by the policy's "causes of loss forms," or simply put, the risks that can trigger a claim, according to the financial website NerdWallet. These forms come in three categories, with each covering different types of damage:
Policy type

Insured peril

Basic form

Fire or smoke
Lightning
Explosions
Windstorm or hail
Riots or civil commotion
Aircraft or vehicular damage
Vandalism
Sprinkler leakage
Sinkhole collapse
Volcanic action
Glass breakage due to one of the above perils

Broad form

All covered perils under basic form
Falling objects
Weight of snow, ice, or sleet.
Water damage from leaking appliances, but not from sump overflow
Building collapse

Special form

All potential risks except those that are explicitly excluded in the policy such as damage from wear and tear, insects and vermin, flooding, earthquakes, or war.
Source: NerdWallet
Some insurance companies, however, do not provide cover for assets that are hard to value or with a unique set of risks. These include electronic data, business records, money, securities, accounts, bills, vehicles, crops, animals, and paved surfaces like walkways and roads.
How much commercial property insurance do US businesses need?
According to Construction Coverage, the key to determining how much commercial property coverage a business needs is "to strike a balance between the value of your commercial building(s) and other property, your ability to pay to repair or replace property, and your comfort with the risk of a damaging incident."
"Purchasing too much coverage can leave your business paying unnecessarily high premiums but being underinsured can leave your business at risk in the event that something does go wrong," the website adds.
These are some of the key factors that businesses should consider when assessing how much coverage they need to obtain, according to the construction intelligence firm:
Commercial property valuation: Businesses should have an understanding of how much the commercial property and other physical assets are actually worth. This can be calculated using two methods, namely the "replacement cost" method or by finding out the cost to repair or replace the property and its contents at current costs, and "actual cash value" method, which is the replacement cost minus depreciation or the decrease in value due to aging or wear and tear.
Inflation guards: Companies should also know the effect of inflation on the cost to replace or repair the property. Some insurers offer the option to include an inflation guard in the policy, which increases the coverage limit by a certain percentage whenever the policy is renewed or at some other interval.
Coinsurance requirements: Coinsurance clauses require the policyholder to maintain a minimum level of coverage equivalent to a percentage of the property's value. Insurers typically impose these requirements because they want to make sure that they are receiving a fair premium for the level of risk they are taking on when insuring the property.
Read more: Tech plays vital role in adjusting commercial property losses
How much does a commercial property insurance policy cost?
Premiums prices are determined by a wide range of factors, so it is often difficult to provide a precise estimate of how much a commercial property policy costs. These factors include:
The value of the building or property
The value of physical assets associated with the business
The types of perils covered (basic, broad, or special)
Whether the policyholder opts for replacement cost or actual cash coverage
The building's age and location
The type of industry
What factors should US businesses consider when purchasing commercial property insurance?
Because of the crucial role commercial property insurance plays in protecting a business, Construction Coverage advises companies to "shop around and compare options from multiple providers to make sure that you have coverages that meet your needs at the best possible price." Here are the key criteria that the firm says that US businesses must consider when choosing commercial property coverage:
Coverage options: Many policies look similar across insurers in terms of which perils will or will not be covered. The firm says companies should ask their insurance providers about adding or extending coverages to suit their business needs.
Policy limits: Businesses should make sure that their policy limit covers the full value of their property and its contents.
Premiums and deductibles: Construction Coverage warns businesses of choosing the cheapest available policy, which could cost them "tens to hundreds of thousand – potentially even millions" in the long run. The firm instead advises companies to look for policies with premiums and deductibles that offer "the best value for the amount of coverage and the relative level of risk facing your business and property."
Claims reporting: Businesses should also make sure that they can navigate the claims process easily to minimize financial losses and disruptions to their operations. The process is often laid out in the product disclosure statement of the policy.
Company reputation: Businesses should look for insurance providers with a good track record for customer satisfaction and fair business practices.
Financial stability: Finally, the firm advises companies to make sure that their insurer is in good shape financially to cover claims that may arise.