What gig workers need to know about their workers' compensation rights
What gig workers need to know about their workers' compensation rights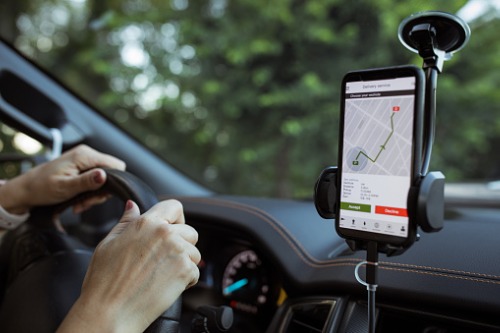 "If a person fits the definition of an employee, that's going to set their subsequent questions about workers' compensation down one path, which is a fairly well institutionalized and protected path that's been in place for 100-years. But if they fall into the independent contractor category, they're going to find themselves in pretty emerging waters," said Matt Zender, AmTrust Financial Services' senior vice president of workers' compensation strategy. "There's a lot of movement and attention in this space, principally because of the number of people who are moving into the gig economy. The protections that currently exist for an independent contractor are dramatically less than for a true employee."
Read next: How to reopen professional offices with COVID-19 safety measures in mind
In California, two of the biggest names in ridesharing – Uber and Lyft – recently won a legal battle to overturn a state law that requires them to classify their drivers as full-time employees. At stake was over $392 million in potential annual payroll taxes and workers' compensation expenses for the two ridesharing giants, which includes providing their drivers with health coverage and unemployment insurance. Their objection is purely economic, but it raises an important issue for other companies that use gig economy workers. They're arguing that if their drivers must be considered employees, that changes their economies of scale and will impact their operating model, costs, and so on.
Independent contractor rights vary state by state, but they all tend to be fairly minimal. In recognition of the relatively poor protections for gig economy workers, some large companies in the space have created modified programs that will at least attempt to provide some assistance to independent contractors, whether it's medical or wage loss.
"If you're an independent contractor, and you get injured while you were performing a function for a larger entity, you should let them know about what happened to you and inquire [about compensation]. And if you're not satisfied with the answer, ask for a legal opinion about what remedy you may have," said Zender. "But on average, the rights are going to be fairly minimal. Generally, they're only going to be as great as the user of those gig economy workers feels is economically in their best interest. Most companies want their gig economy workers to be healthy, happy and working hard, and they want to be able to attract the best workers, so they'll put together a modified program that can help, but on average, those programs are not going to be nearly as expansive as a full workers' compensation offering would be."
Read more: State presumption rules throw wrench into workers' compensation
Often, there will be a situation where an individual holds two jobs – one primary employment and some side hustle in the gig economy. In these cases, their rights for compensation depend on the injury they have and how/when it was procured.
"Leakage from one employment position into another employment position has occurred in workers' compensation since the beginning of workers' compensation," Zender told Insurance Business. "It's a little different now because you're talking about leakage not from one job to another, but from one status to another. I think that's a little bit more complicated so it will come down to what type of injury they had."
For example, if an individual experiences a cumulative trauma to their back, they may be able to claim wage benefits from both their primary employment and their gig work, but if that individual hurts themselves in a collision while driving for Uber, it would be unlikely that they would be granted compensation from their main employer.
"You always have to look at the facts of the injury and how it occurred. If you have somebody that's in the two buckets, it definitely adds elements into the adjudication of the claim, primarily around multiple wages," said Zender. "If you flip the script and an individual is injured in their true employment, but they were also earning Uber wages on the side, they could use those gig wages to actually increase the wage benefits they're earning from their primary employer. Because of their side hustle, the weekly benefit they get paid as a result of their injury on their actual job could be increased. That can be complicated, but it is certainly something that would be part of what individuals should be pushing for. If you're an injured worker, you should present all of your lost earnings, including things that could fall under a gig economy job."
As more Americans enter the gig economy, the role of insurance agents in advising around the risks and translating those risks for insurers, becomes ever more important. History has shown that agents act as the voice for a particular area, and, in this case, they're trying to find the innovative solutions that can help fit the needs of those who are using gig economy workers.
"Agents serve a very important role," said Zender. "The advice I would offer is: the deeper they understand their client, the better they're going to be able to communicate that to the insurance community in a way that will make them receptive and will help somebody who's thinking about underwriting or bearing that risk to piece it together. The more they can understand and relate the needs they're trying to fill, the more at ease the underwriting community will be in terms of listening to them and providing solutions."