The insurance impacts of Biden's '180-degree' approach
The insurance impacts of Biden's '180-degree' approach
Read more: Biden's policies could impact the global insurance industry in more ways than one
The implications of this approach, as well as several other factors that have already been developing in the United States, will be meaningful for the insurance industry in several ways.
For one, a legal expert predicts that 2021 "will see the heat turned up" on companies and executives around the world via climate change litigation, which has been underpinned by rising concerns around global warming.
"There's been a marked increase in notifications to insurers over the last three years or so," said Emma Ager (pictured above), partner at Clyde & Co. "There has been a lot of litigation in the US against oil majors [coming] from climate change groups. The oil majors in particular have been notifying their insurers when those lawsuits have been coming in, and they're gathering steam in the US."
In addition to the main climate change lawsuits against big oil companies, Clyde & Co is also seeing more claims stemming from indirect climate change impacts. For example, explained Ager, the past few years have seen many damaging wildfires and hurricanes in the US that have been driven by changes in climate. These events are in turn driving an increase in litigation – and that's not even touching on changing environmental regulations that will likely also have an impact on insureds from an environmental perspective.
Read more: Climate activists protest Liberty Mutual's business with the fossil fuel industry
"From one side, there's that underlying litigation that's been coming through to the insurance side and because of the increased regulatory aspects as well, we're anticipating more litigation," said Ager.
Circling back to the potential impacts of the Biden administration in this arena, Mark Leimkuhler (pictured), partner at Lewis Baach Kaufmann Middlemiss PLLC, told Insurance Business that the ​transition from Trump​'s "non-recognition of the impacts of climate change" ​to the Biden team's expected "very different, almost 180-degree, polar opposite approach" will have ​mixed impacts on the insurance industry.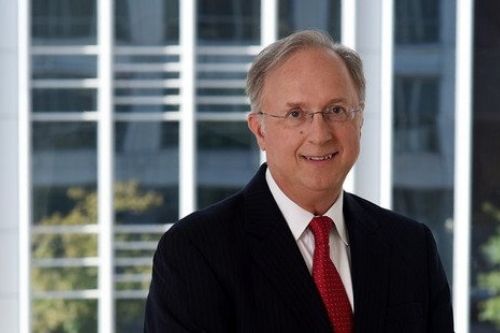 While he predicts that the changes to climate change action between administrations will end up being more limited than ​some expect, since Biden will have only a narrow majority in Congress, he pointed to several notable trends to watch for.
First of all, "The insurance industry has been at the forefront of efforts to have policymakers recognize and react to climate​ change because property insurers are routinely being asked to pick up the pieces from the results of climate​ change impacts ​such as more severe weather patterns," explained Leimkuhler. ​The Biden administration is expected to promote some climate initiatives that the industry has been advocating.
Since the industry has been pressing for a more proactive role on the part of government, insurers will likely welcome what are expected to be efforts to instil climate change mitigation measures into legislation and/or executive orders. Leimkuhler added that the US is likewise more likely to see partnerships between government and the insurance industry in an effort to collect data that would allow for a shift away from higher risk activities.
Read more: Swiss Re: Climate change causing more secondary CAT perils
For instance, such partnerships could lead to the identification of areas of development that may be at higher risk due to the impacts of climate change, in turn leading to better construction standards for vulnerable buildings in these areas. These measures could thereby reduce the risk of loss, or, at the very least, reduce the magnitude of loss when extreme weather events happen.
​On the other hand, "​Insurers may see increased claims activity if ​the Biden administration's policymaking lends support to theories of climate change liability that might hold ​specific industries or companies responsible for climate impacts," said Leimkuhler, adding that defendants ​in climate change cases have historically argued for the pre-emption of state law liability theories by federal law or by the EPA's regulatory role. "It's possible that the Biden administration might take an approach that would detract from arguments that defendants have made ​in such cases, which might make it easier for private litigants – for example, state and local governments – to maintain suits under state law theories of liability." ​
Leimkuhler added that while liability policies generally would not cover such matters, defendants facing potentially large exposures from climate-related suits might nonetheless assert claims against their insurers.