Revealed – the richest people in US insurance
Revealed – the richest people in US insurance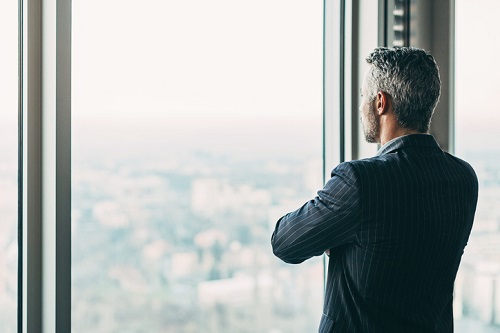 So, who are the nation's wealthiest people in the insurance industry? Here are the four who made the list.
1. Warren Buffett
2020 ranking: 4
Forbes 400 net worth: $73.5 billion
Net worth (as of November 22): $85.9 billion
To no-one's surprise, Buffett once again secured the top spot on the list of the US's wealthiest insurance tycoons. Although the man known as the "Oracle of Omaha" dropped one place to number four in Forbes overall ranking as his net worth took a dive from $80.8 billion in 2019 to $73.5 billion when this year's list was released, he has since recovered – growing his wealth to $85.9 billion, according to the latest figures.
Buffett's conglomerate, Berkshire Hathaway, owns several insurance companies, including Berkshire Hathaway GUARD Insurance Companies, Berkshire Hathaway Specialty Insurance, Applied Underwriters, Gateway Underwriters Agency, GEICO, General RE, MedPro Group, National Indemnity Company, and United States Liability Insurance Group.
However, Buffett's wealth does not solely come from his insurance empire as he also owns more than 60 companies in various industries, the largest among these are restaurant chain Dairy Queen, paint manufacturer Benjamin Moore Paints, battery maker Duracell, and clothing brand Fruit of the Loom.
2. Thomas Hagen
2020 ranking: 213
Forbes 400 net worth: $3.7 billion
Net worth (as of November 22): $4.3 billion
Ranking a distant second, Erie Indemnity chairman Thomas Hagen still topped the list of the nation's richest businessmen who are purely focused on insurance. His company is currently the 12th largest auto insurer and 10th biggest home insurance provider in the US.
Hagen's wealth slightly dipped from $3.9 billion last year to $3.7 billion when the rankings were released. But he has since recovered, with a net worth reaching $4.3 billion as of November 22.
3. Patrick Ryan
2020 ranking: 260
Forbes 400 net worth: $3.2 billion
Net worth (as of November 22): $3.1 billion
Patrick Ryan's net worth took a minor hit dropping from $3.3 billion in 2019 to $3.2 billion in the latest ranking. He currently serves as chief executive officer of Chicago-based wholesale brokerage and specialty insurer Ryan Specialty Group, which he also founded.
His first company, brokerage firm Ryan Insurance, merged with Combined Insurance in 1982 to form insurance heavyweight Aon.
Apart from his business endeavors, Ryan is known for his philanthropic works. He and his wife have given about $200 million to their alma mater Northwestern University. In 2016, the couple also made a significant donation to physical medicine and rehabilitation research hospital AbilityLab, the largest in the institution's history.
4. William R. Berkley
2020 ranking: 299
Forbes 400 net worth: $2.8 billion
Net worth (as of November 22): $2.6 billion
William R. Berkley entered the Forbes 400 list last year and has continued his ascent, growing his net worth from $2.6 billion to $2.8 billion before the ranking's release. He established his insurance firm W.R. Berkley in 1967 with only $2,500 while taking his MBA from Harvard.
Berkley stepped down as chief operating officer of the company in 2015 but still holds chairmanship. He owns about 20% of the insurance firm.
W.R. Berkley specializes in property and casualty insurance and operates in 60 countries. It went public in 1974. Currently, the company is headed by Berkley's son, William Robert Berkley Jr.