Powerful Typhoon Unleashes Torrential Rain, Floods, Winds in Japan
Powerful Typhoon Unleashes Torrential Rain, Floods, Winds in Japan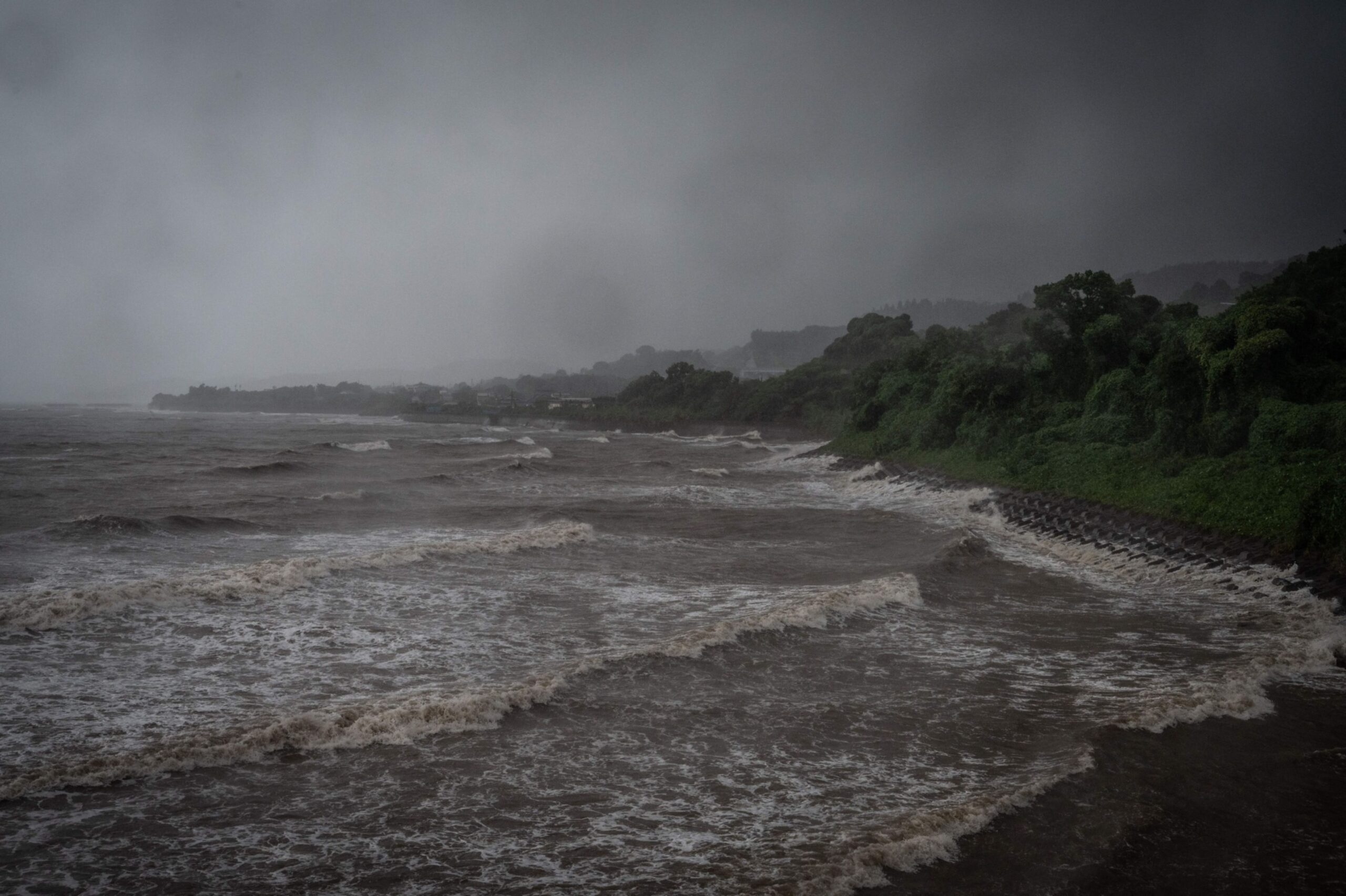 A powerful typhoon barreled through southwest Japan on Monday, unleashing torrential rains and lashing winds that killed at least two people, triggered floods and caused thousands to evacuate to safety.
Typhoon Nanmadol is heading on a northeast path along the west coast of Honshu, with maximum sustained winds of 30 meters per second (67 miles per hour). While the storm has weakened since making landfall, it is still expected to dump as much as 400 millimeters (15.7 inches) of rain in parts of the region, drenching major cities including Tokyo when people return to work Tuesday after a three-day weekend, the Japan Meteorological Agency reported.
At least two people were killed when the storm ripped through the main southwest island of Kyushu a day earlier, Kyodo News reported, with one of the fatalities being a man found in a car that had been submerged in Miyazaki prefecture. About 70 others were injured, according to national public broadcaster NHK.
The typhoon triggered landslides, ripped siding off of buildings and downed electric lines — leaving about 260,000 homes without power around noon on Monday in Kyushu, according to a website of Kyushu Electric Power Transmission & Distribution Co.
The storm is forecast to dump heavy rain on large parts of Honshu on Tuesday, leading to risks of floods and landslides, the agency said. It has issued a flooding advisory for Tokyo and adjacent Kanagawa prefecture while large parts of Kyushu and prefectures to the northeast were under a flood warning.
Some scheduled LNG shipments this week to parts of southern Japan were delayed as the typhoon forced ships to detour, according to traders with knowledge of the plans.
ANA Holdings Inc. and Japan Airlines Co., the country's two main carriers, have canceled about 800 flights. More than 400 flights were canceled as of 1 p.m. local time at the main international airports serving Tokyo, Osaka and Fukuoka, according to tracking service FlightAware.com.
High speed bullet train services have been suspended between economic hubs in the affected areas. No bullet trains were running in Kyushu and between Hiroshima and Fukuoka on Monday, according to the Central Japan Railway Co. and Kyushu Railway Co. Between Osaka and Nagoya, the service will be stopped from 4 p.m. Monday through the last train scheduled for the day.
Prime Minister Fumio Kishida will delay a planned trip to New York for a session of the United Nations General Assembly by about a day and is looking to depart Tuesday morning after assessing the damage situation, Kyodo said.
Photograph: Waves generated by Typhoon Nanmadol break along the coast in Izumi, Kagoshima prefecture on Sept. 18, 2022. Photo credit: Yuichi Yamazaki/AFP/Getty Images
Copyright 2022 Bloomberg.
Topics
Catastrophe
Natural Disasters
Flood
Was this article valuable?
Here are more articles you may enjoy.