Player's Health launches comprehensive insurance product for sports teams
Player's Health launches comprehensive insurance product for sports teams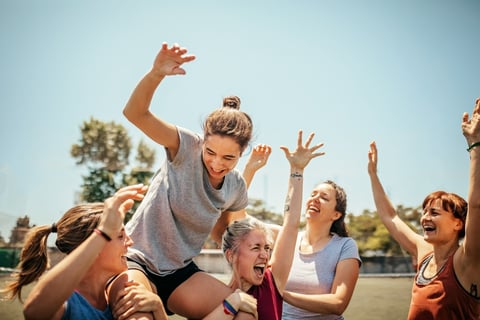 Player's Health, a sports platform and insurtech MGA, has announced the launch of an insurance product that allows amateur and professional sports teams to buy comprehensive insurance to protect players, coaches, and owners through agents or a direct-to-consumer portal.
The wide variety of risks faced by sports teams means they must obtain a number of different kinds of insurance. Player's Health's new product combines general liability, directors and officers coverage, and athlete medical coverage.
The offering is powered by the insurance platform Socotra, which enabled Player's Health to develop and launch the product in only three months. The development of the product – which includes three types of insurance coverage, entailed 400 forms, and was launched in 41 states – would have taken two years using traditional methods and technologies, the company said.
"I applaud Player's Health for its mission to help sports organizations create the safest and most accessible environment for athletes – especially youth athletes," said Dan Woods, CEO of Socotra. "We were delighted that Player's Health chose Socotra Policy Core. Socotra offers insurers of all sizes the only proven and API-driven path to go live. Player's Health and other insurtech MGAs can bring complex insurance products to market faster, more affordably, and with greater flexibility for future growth."
Read next: Player's Health protecting the safety of athletes all season
Player's Health was committed to offering the new product through a digital front end and incorporating rapidly changing content, rules and forms. They selected cloud computing business BizDynamics to deploy their cloud-based rating engine and digital engagement platform, which is seamlessly integrated with Socotra.
"Player's Health is one of the first MGAs to allow brokers to place sports and fitness business through a user-friendly digital portal," said Tyrre Burks, founder and CEO of Player's Health. "This digital-first approach is only possible with the combination of BizDynamics' digital engagement platform and Socotra Policy Core, which made it fast and easy to launch our unique sports insurance product. Together, Socotra and BizDynamics have been reliable and trusted partners, and we look forward to expanding Player's Health's reach and scale with them in the future."