People Moves: Lockton Hires Starr Cos.' Shephard for Aviation; Arch Promotes Bonneau; AXA XL Names Zhou, Lui as Energy U/Ws in Canada
People Moves: Lockton Hires Starr Cos.' Shephard for Aviation; Arch Promotes Bonneau; AXA XL Names Zhou, Lui as Energy U/Ws in Canada
This edition of International People Moves details appointments at Lockton, Arch Insurance International and AXA XL.
A summary of these new hires follows here.
Lockton Hires Starr Cos.' Shephard for Aviation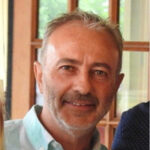 Lockton announced the appointment of Carl Shephard has been appointed a senior broker in Lockton's aviation practice in London. He has more than three decades of experience in aviation insurance in the UK and U.S., as both a broker and underwriter.
Shephard most recently was a consultant to Starr Companies' aviation and aerospace teams; he previously built and led the aviation practice for SterlingRisk. He has also held leadership roles at Aviation Insurance Services of Nevada and Florida.
***
Arch Promotes Bonneau to Chief Reinsurance & Exposure Officer
Arch Insurance International, part of Arch Capital Group Ltd., has announced the promotion of Krista Bonneau to the position of chief reinsurance and exposure officer, with immediate effect.
In this role, Bonneau will be responsible for developing and managing the ceded reinsurance and exposure management functions across Arch Insurance International's portfolio. Based in London, she will report to Hugh Sturgess, president & chief executive officer, Arch Insurance International.
Most recently, Bonneau was senior vice president of Ceded Reinsurance. She joined Arch Insurance Co. in 2010 and became assistant vice president with the Ceded Reinsurance team in 2014.
***
AXA XL Names Zhou amd Lui as Energy U/Ws in Canada
AXA XL has appointed Kate Zhou as senior underwriter and Ian Lui as underwriter for its energy business in Canada. Based in Toronto, Zhou and Lui report to Jennifer Arezes, head of Property, Construction and Energy, Canada.
Zhou joins AXA XL from Royal & Sun Alliance Insurance Co. of Canada where she served as technical account manager for Global Specialty Lines. Before that, she was the lead underwriter for AIG's Energy and Engineering Risk for over 12 years. She holds a degree in mechanical engineering from University of Shanghai, Shanghai, China.
Lui who will report to Zhou, joins from FM Global where he held various risk and account management roles between 2012 and 2022. He is a graduate of Queen's University Smith School of Business and holds a degree in chemical engineering from University of Toronto.
In Canada, AXA XL provides energy companies with specialized property insurance solutions for their oil rig, oil & petrochemical, chemical, and power generation insurance needs. AXA XL also provides specialized risk engineering for energy companies and specialized claims handling capabilities to minimize risk and loss of property assets.
Topics
Canada
Aviation
AXA XL
Lockton
Was this article valuable?
Here are more articles you may enjoy.