Much of the Country to Bake Under 125-Degree Days in Coming Decades, Report Finds
Much of the Country to Bake Under 125-Degree Days in Coming Decades, Report Finds
New

You can now listen to Insurance Journal articles!
In just 30 years, more than a quarter of the United States, including a large patch of the Upper Midwest, will face days with temperatures above 125 degrees and will see almost three times as many days above 103 degrees, according to a study by First Street Foundation.
The organization, which in recent years has analyzed data to show flooding impacts and wildfire risk due to climate change, predicted that the Miami area will feel the most severe shift in temperatures in coming years. Miami-Dade County, which already experiences at least seven days at 103 degrees or higher, will see 34 such days, classed as "dangerous days" by the group.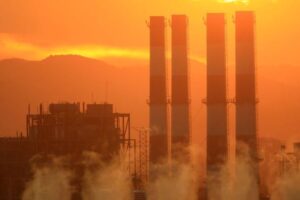 "Across the country, dangerous days – days exceeding the 100°F threshold from the National Weather Service – occur more commonly in the southern half of contiguous United States and impact a greater number of properties in Florida and Texas," First Street said. "Since warmer air has a higher capacity to hold water, increasing evaporation will result in more humid conditions. Increased average temperatures and humidity have a compounding effect on heat indexes, which make health impacts more likely."
The 6th Annual National Risk Assessment report, utilizing government weather data, third-party data, and computer modeling, found that extreme heat will likely be concentrated in some unexpected places. Although parts of the Deep South and Southwest have long felt the heat, the 125-degree days will be seen as far north as Illinois, Indiana, Iowa and Wisconsin. Parts of the Eastern Seaboard, including counties in North Carolina, South Carolina and Virginia, will also experience superheated days in the summer.
The more persistent and more extreme temperatures will have impact everything from health, to electricity costs from increased air conditioning, to infrastructure and public transport, the report noted. The joints of bridges may swell too much, railway lines will warp, causing derailments, and airplane wheels can sink into melting runways.
A link to the report can be found here.
Topics
Trends
Was this article valuable?
Here are more articles you may enjoy.