Jodi Hughes Joins Breckenridge Insurance Services as Part of Brokerage Team Expansion
Jodi Hughes Joins Breckenridge Insurance Services as Part of Brokerage Team Expansion
ATLANTA, Ga., March 17, 2021 — Breckenridge Insurance Services continues to grow its wholesale brokerage presence in the Southwest with the addition of broker Jodi Hughes, AINS, AU. Hughes has nearly seventeen years of insurance experience and specializes in construction business, both residential and commercial. She also has expertise in tough product liability accounts.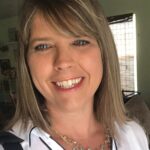 Hughes recently was a commercial broker at Quirk & Company and an account executive/broker at Valiant Insurance Services. For nearly a decade prior, she was a workers' compensation underwriter at Arrowhead General Insurance Agency where she began her career as a homeowner's insurance underwriter.
"Jodi brings a disciplined approach to providing agents with sound, responsive solutions for their insureds," stated Trevor Pierce, president of Breckenridge Insurance Services. "As we see the casualty marketplace continue to harden and begin to rebound in a post-COVID environment, Jodi's expertise will be invaluable to support our increased agent demand for both construction and manufacturing risks."
Hughes added, "I was drawn to the opportunity to be a part of a collaborative team focused on solving problems agents may face in this changing marketplace. As we have access to a range of top-rated markets, I'm confident I'll be able to drive growth and support our collective plans for an increased presence in the Southwest and beyond."
Hughes is located in San Antonio, Texas and can be reached at [email protected] or 469.694.1568.
About Breckenridge Insurance Services:
BRECKENRIDGE INSURANCE SERVICES is a national wholesale insurance brokerage/MGA delivering top-rated, competitive commercial coverage solutions. With more than three decades of providing responsive counsel and risk management insights, Breckenridge has become a recognized leader and trusted partner to valued agents and coveted carrier partners internationally. With significant in-house contract binding authority and expert, award-winning brokers spanning nearly all property and casualty, workers' compensation and professional liability risks, we offer collaborative, comprehensive solutions. As part of Breckenridge Group, the team has access to additional resources and expertise to help clients go further. For more information, please visit WWW.BRECKIS.COM or call 855.728.8822. CA Insurance License #0G13592
About Breckenridge Group:
Headquartered in Atlanta, Breckenridge Group is the parent company of several best-in-class brands that provide insurance and risk management solutions and services to diverse audiences across three practice areas: insurance, financial and member services. For more than a decade, the company has built a reputation for strategic growth by empowering expert talent who achieve inspiring results. More than 350 employees work across its seven divisions including Breckenridge Insurance Services, Blue River Underwriters, Breckenridge General Agency, OSC Insurance Services, Southeastern Underwriters, Target Markets Program Administrators Association and Insurance Networks Alliance. For more information, please visit WWW.BRECKGRP.COM.
Media Contact:

Caren Henry
[email protected]
267.961.8252
Breckenridge Group
245 TownPark Drive, Suite 400
Kennesaw, GA 30144
breckgrp.com
Was this article valuable?
Here are more articles you may enjoy.