Insurers shouldn't go it alone in the new normal
Insurers shouldn't go it alone in the new normal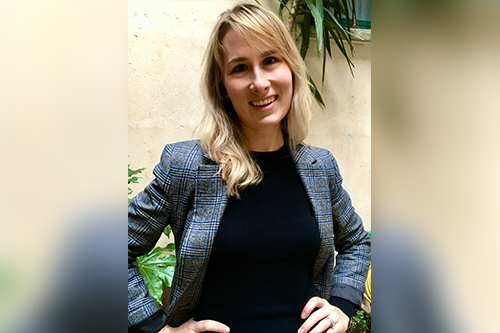 Partnerships between insurers and firms operating in the tech sector have made headlines more frequently over the past few months. Recent ones have included Aon collaborating with Nayms on a cryptocurrency pilot, Sompo International working with Flock on commercial drone solutions, and Blink partnering with Allianz Partners to roll out a travel disruption insurance platform, to name a few.
These types of collaborations are nothing new and have been around in the industry for many years now, as insurtechs have gained a foothold in insurance and have become seen as partners more than direct competitors to incumbents. However, experts predict that, in part thanks to the disruption brought on by the coronavirus pandemic, these partnerships will become much more popular, valuable, and necessary over the coming years.
Read more: Insurance partnerships to grow with consumers demanding more
And there's a good reason for these predictions. For one, COVID-19 has demonstrated that insurers still have a way to go when it comes to meeting customers' expectations about their insurance needs, from being able to access their policies anywhere and at any time, to creating solutions that address the fast-evolving risks facing commercial and personal insureds today. In some cases, insurance professionals within organizations are still siloed from their data analysis and IT departments, leaving two groups who should be united working on opposite sides of the building, metaphorically speaking.
While there has been quite a bit of innovation in certain lines of insurance, other areas have fallen short in technology adoption, such as the specialty lines space. According to Insurwave CEO David Power, there's a real opportunity in this space for technology to partner with brokers and insurers.
"By combining [technology] with what insurance companies are great at we can bring the best of the insurance market to the insurance buyers," he said. "And I think, once we are open to believing that technology can only make us better and open to collaborating, with technology partners being brought into the traditional model, then we're all going to benefit. And it really will create the space that this sector needs – one of innovation and of change."
The fact that the insurtech space has continued to boom, with global investment in the sector reaching an annual high of US$7.1 billion in 2020, despite the challenges brought on by the pandemic, indicates that there's tons of innovation to be found here that insurance companies can capitalize on. Many companies have already recognized the value of investing in insurtechs, like Nationwide, which recently doubled down on its venture fund. Through such programs and partnerships, insurers can turn to tech firms that can bring their know-how into the company and combine it with insurance expertise to produce something new and exciting for consumers that meets their needs, instead of trying to build out capabilities in-house during a difficult period when many insurers' bottom lines have been impacted by COVID-19.
Insurers need to recognize that, "While our industry is facing extreme issues relating to COVID-19, we also have an unprecedented level of access to technology and technologists who can help it prevail during these times of instability," said Andrew Johnston, global head of insurtech at Willis Re, adding, "Many insurtechs probably feel vindicated that the insurance industry has been forced to realize the value of technology."
Nonetheless, Johnston also pointed out that insurtechs haven't escaped the economic fallout from the pandemic, adding, "The issue for insurtechs now is to survive months, possibly years, of market uncertainty." In this environment, insurers should recognize and take advantage of the many upsides of working with insurtechs to solve emerging insurance and risk problems, in turn encouraging both sectors to continue growing and bringing innovative propositions forward for insureds.