Insurance leader reflects on "intentional risk-taking"
Insurance leader reflects on "intentional risk-taking"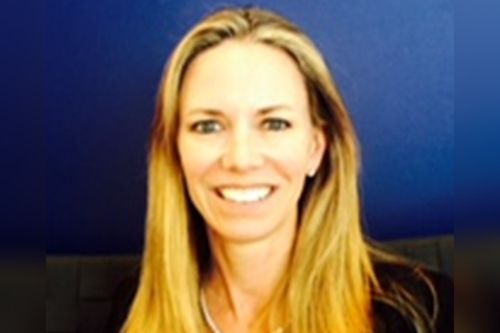 Wood's son also featured in the build-up to her promotion in 2010 to executive vice president of Zurich's Global Relationship Management – a role in which she managed a global team based in New York and Atlanta, responsible for retaining and expanding Zurich's largest client base through coordinating multiple global business units' product lines to provide diversified solutions.
"When the job came open, I was six months pregnant," she reflected, "but I really wanted it. I wanted the opportunity to run a bigger territory, and these jobs hardly ever come up, so I pushed for it. At the time, we had a brand-new CEO who was busy traveling around the country and I just couldn't get hold of him. So, I called his assistant and I arranged to meet him at an airport. At that point, I was almost nine months pregnant, it was a hot day and I remember being really uncomfortable. But I went into that meeting with a goal – I was going to know by the end of the interview whether or not I had the job."
Wood got the job and she accepted it just weeks before her son was born. That, she admitted, was a risk – taking a new role which would require moving cities right before she was about to have a baby. "Sometimes, you've just got to follow the momentum," she said.
The intentional risks that Wood has taken throughout her career – for example, when she moved to Atlanta with Zurich in 2007 to manage the large account casualty team for the Southeast region, at the age of 27 – stem from "self-realization" and "knowing [her] own strengths". Wood said this has enabled her to develop her known strengths and to build on supplemental skills that will aid her career. For example, one challenge for Wood at a young age was public speaking. She knew she would need to speak more if she wanted to succeed in leadership roles, so she volunteered to teach new college recruits at Zurich. The more experience she gained, the more confident she became – and these are still skills she's building on today as Marsh's Southeast Zone Leader, managing nearly 500 people in 11 offices.
"It's also down to encouragement and support," she told Insurance Business. "Sometimes you'll spot an opportunity on your own; other times, someone else will see it for you. It can be something as simple as a leader, a manager, or a mentor telling you that you're good in a certain area or giving you an opportunity. That has happened a number of times in my career, where perhaps I didn't see the full scope of an opportunity. You can't always see it because you haven't experienced it yet. But I listened, and I've taken risks, and it's been worth it."
Wood will be sharing more experiences and insights from her exciting career at Insurance Business America's Women in Insurance Atlanta, a virtual conference taking place on April 13, 2021. She'll be taking part in a panel discussion on 'Taking a risk – How do you further your career' alongside: Brigitte Spencer, director – PL Operations CSC – Sales, The Hanover Insurance Group; Jennifer Santiago, chief risk officer, Penn State University; Rohit Verma, CEO, Crawford & Company; and Amandah Greiling, head of Enterprise Customer Service, Guardian Life.
For more information on Women in Insurance Atlanta, and to register, click here.