IIA of IL announces new president, award winners
IIA of IL announces new president, award winners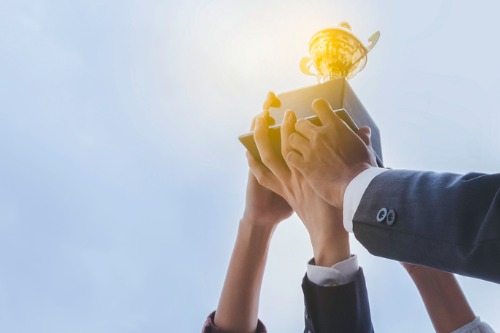 Daly is currently president of the personal lines division at The Horton Group. He holds a bachelor's degree in marketing from Chicago State University and a master's degree from the University of Notre Dame's Mendoza College of Business. He has held various roles at IIA of IL over the years, including regional director, government relations chair, at-large board member, vice president and president-elect.
"On behalf of the IIA of IL board of directors and staff, we are excited for George Daly's year of presidency," said Phil Lackman, IIA of IL CEO. "George has set meaningful goals, including focusing on diversity and inclusion by listening, recruiting diverse talent, and mentoring minority-owned agencies. He believes that all of us are much stronger when we can love and respect each other and work together to learn and be better every day. We look forward to George's leadership and guidance during these challenging times. We are confident he will lead with integrity, perseverance, empathy and positivity."
Brooke Miano, CISR, of Brown & Brown of Illinois in Naperville, Ill., received the IIA of IL Agent of the Year Award during the association's annual convention, held virtually. The award honors outstanding performance and achievement of a retail agent member of the association.
Miano is a 2018 IBA Hot 100 agent and a 2017 CSE of the year. She joined Brown & Brown of Illinois five years ago and has been promoted three times. Miano currently serves as a select accounts executive focusing on small commercial accounts.
Nick Gunn of Groveland, Ill., was named Young Agent of the Year. The award is given to a young agent who demonstrates exceptional service to the insurance industry, professional trade associations, and their community.
Gunn joined the Nixon Insurance Agency as an intern in 2006. He has worked in both personal and business insurance for the agency. Gunn became the leader of the business insurance department in 2018. He also became an owner in the agency that year.
MH Insurance Centre of Marion, Ill., was named the IIA of IL Agency of the Year. The award is presented to a member agency that exemplifies leadership and innovation within the industry.
MH Insurance Centre, which has 10 full-time staff members and a branch office in Harrisburg, Ill., recently enhanced its technology to better serve clients. The agency increased its social media presence and developed a new website. It also began using a new agency management system.
The principals at MH Insurance Centre are encouraging young people to join the industry by mentoring employees to develop successful traits without the pressure of high-level quotas and unreachable standards, IIA of IL said. The agency is also active in its community, supporting organizations such as the Lighthouse Homeless Shelter, Wreaths of Honor, Toys for Tots, United Way, Relay for Life, Wounded Warriors, and ArtStarts. It also hosts an annual community appreciation event with food, games and prizes, and sponsors several local educational events.