How the rush to go outdoors is bringing in a host of new risks
How the rush to go outdoors is bringing in a host of new risks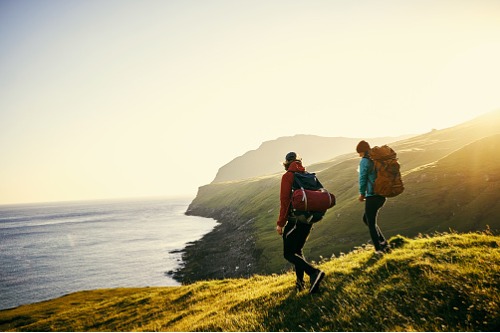 Register now: Free webinar on outdoors insurance
"With that increase in demand comes an increase in exposure," said Stephanie Verseman, vice president of underwriting at Blue River Underwriters, a Breckenridge Group company. "People are also learning new hobbies at an unusual rate, with many of them being outdoors; the more inexperienced people are, the greater the exposure.
"We're seeing increased investments in specific equipment, training and operational practices, as well as retail stock due to this demand. Insurance should be a part of these discussions to reflect these changing business dynamics. As these business owners are eager to safely serve the population, they too should be proactively prepared to do so with greater peace of mind."
Mitigating the risks
Agents can help insureds by staying in close contact with their clients, especially as the country begins to reopen and guidelines continue to change. They may also need to explain rate increases, Verseman says, as carriers react to a potential increase in claims.
"There needs to be ongoing conversations with clients in the event of increased exposure. For example, if more people are coming in to buy goods, it needs to be relayed to underwriting staff so there's no gaps in coverage," she said. "It's also a great opportunity for agents to suggest other products, like cyber coverage, to close any of these gaps."
Cyber coverage has often been overlooked by outdoor clients, says Verseman, because while property coverage and general liability cover obvious risks, cyberattacks are often seen as an event that 'won't happen to us.'. However, with the COVID-19 pandemic forcing more people to work from home, hackers have used the crisis to take advantage of many unsuspecting companies.
"People are more vulnerable during times of uncertainty," Verseman said."The unemployment rate is high and get-rich-quick schemes are running rampant. Some people are desperate to make money during this time and hackers are using this as a tool to their advantage."
At Blue River Underwriters, Verseman says underwriting is not being approached differently as a result of COVID-19, however, they have noticed a huge influx of new submissions which creates a new challenge for the team. Many clients have let their policies expire over the past few months due to the fact they couldn't open their doors during the stay-at-home orders. As restrictions have loosened, Verseman says they've been flooded with last minute renewal requests and even start-ups.
"Some people may have been laid off from work and are naturally drawn to outdoor recreation or using this as an opportunity to turn their hobby into their livelihood," she said.Underwriters still look for sufficient experience in the profession, with new businesses required to prove they have more than three years in a specific field.
Along with this, the need for accident insurance should be discussed for the guests of any participatory or guided activity offered by these businesses. This added layer of protection is well worth the nominal investment. No-fault accident insurance is designed to help defray out-of-pocket costs not covered by primary health insurance plans, including deductibles, out-of-network costs, prescriptions, copays and other expenses associated with a covered accident regardless of who was responsible. It also tells guests that this provider is looking to invest in their well-being.
Additional mitigation measures matter
Insureds should be extra vigilant with safety measures, including safeguarding their buildings. This may involve increasing limits on business personal property (BPP) policies, installing cameras around the premises, or adding additional smoke alarms. Verseman suggests hiring additional staff to handle the increased volume of customers, and, if a key staff member falls ill from COVID-19, it's important to have cross-trained staff to continue daily operations.There should also be formal PPE guidelines for employees and proper handwashing protocols, signage should be visible throughout the premises and social distancing should be encouraged with squares or arrows on the floor, or perhaps plexiglass barriers.
"Because the work environment is changing so rapidly, clients need to have ongoing communication with employees. Some of our clients are having COVID-19 waivers signed, installing barriers between shooting stalls, and in some cases requiring customers to wear PPE, as well as taking temperature checks at the door," she said. "Most of all, I encourage people to continue enjoying the outdoors because these activities are designed to allow for social distancing, while promoting a critical human need, which is having fun."
If you're interested in learning more about the outdoors insurance program and workers' compensation, you can register free for a free 30-minute webinar to be held on Tuesday, September 15, at 2pm EST. For those agents who join the webinar live, there are random prize drawings for outdoor gear.
Register now for a free webinar outdoors insurance.