How insurance agencies can plan for business interruption events
How insurance agencies can plan for business interruption events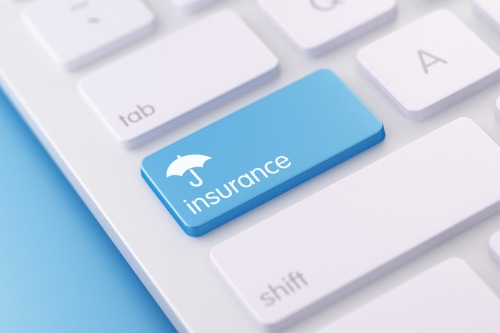 "You want to be able to assess your readiness for physical disaster," said Becky Schroeder, chief marketing officer at Insurance Technologies Corporation (ITC), adding, "Most people who are at risk of being in a situation like a hurricane or wildfire are very aware of that, so they have the fortune of being able to assess their readiness and plan for it before they're actually in that situation."
Read more: Massive insured losses from Hurricane Zeta revealed
Agencies should determine if they can operate without the equipment in their office or without access to the office itself, in the case that there's physical damage to the physical space.
A few key questions they need to consider, according to Schroeder, include:
Will you still be able to run your agency from another location?
Can your clients still reach you during a disaster, and can you provide service to them during this time?
What are you going to be communicating, not just to your clients, but also to your staff, amid a disaster, and how often will you be in touch with employees and clients?
"You want to make sure you are communicating how people can reach you, where they can find more information if they need to make a claim, [and] if people expect to come to your office, let them know if that's possible," Schroeder explained. "If it's not possible, [communicate] what your plans are for reopening."
Read more: COVID-19 crisis offers an 'inflection point' for the insurance industry
Moreover, since catastrophes can evolve quite quickly, agencies' business interruption plans "need to be flexible and fluid, because it's impossible to plan for every scenario that could potentially happen," said Schroeder. "Make sure that your plan has the ability to change as needed and as you go through a particular situation." Again, communication is critical. Agencies need to keep staff and clients in the loop as they deploy their plans and moving through a difficult situation.
Agencies can also turn to a few important technology tools to help them prepare for a business interruption event. Schroeder highlighted browser-based systems that have their data backed up into the cloud as a key tool, since they allow agencies to work from anywhere.
Read more: Leveraging technology to futureproof your business
"Having the access to your client and policy information can be an important part of making sure you're able to continue providing the service that your clients expect from you," she noted.
Furthermore, a marketing platform and mobile-friendly website can help agencies put out important communications, even during an interruption.
"For example, say you're in the path of a hurricane – you can send a text and an email to your clients, letting them know that they can go to your website for phone numbers and information, if they need to file a claim after the hurricane comes through," said Schroeder. "While they may not have power because of the hurricane to get on a computer and go to your website, they still will be able to get there on their phone because your website is mobile-friendly, and they won't have any trouble getting the information that they need."