Holiday travel chaos – a case for parametric insurance?
Holiday travel chaos – a case for parametric insurance?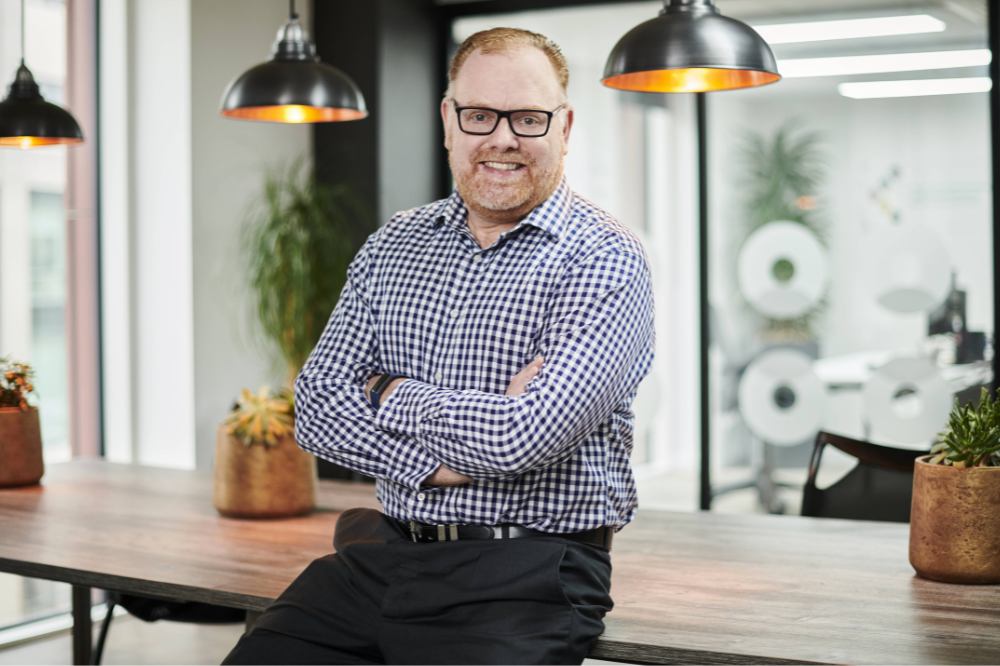 "Not only is it incredibly disruptive for the airlines and global air infrastructure, it's also a nightmare for consumers because they're not where they want to be," said Carl Carter (pictured), chief commercial officer for Blink Parametric, an Ireland-based tech firm providing parametric services to travel insurers worldwide.
"It's very emotional. They're traveling to see friends and family are peak time. People have spent a lot of money to travel. On top of that, if they're stranded somewhere, then they have additional costs," Carter said.
"Beyond the period of disruption, there is also a global knock-on effect because those planes are meant to be somewhere else, which impacts schedules around the world."
It was at this moment I became massively grateful my brother gave me an AirTag for Christmas.

Confusion. Frustration. Quite the scene at Pearson as hundreds of passengers search for luggage.

Still waiting for mine. But it's close. pic.twitter.com/0aprqOeqD5

— Devin Heroux (@Devin_Heroux) December 27, 2022
Blink Parametric said it has served 60,000 US and Canadian travelers during the recent travel peak period. The firm, one of Insurance Business' 5-star insurance technology providers in 2022, enables a pre-defined amount of coverage with automatic payout across its travel, luggage, and cyber products.
Is parametric insurance a gamechanger for travel?
The spike in travel and luggage delay claims during the peak period has the potential to cause immense overhead and operation burdens in claims processing for traditional insurance companies. The surge could inundate already-swamped staff who also need to manage other high-value claims in the business.
"Add to that the disruption to your call centers, which get incredibly busy – wait times add up, customer frustration and upset mount," said Carter, who is familiar with these overwhelm scenarios having worked with a global travel insurance claims and emergency assistance firm.
"The experience starts to snowball, because once a customer does not get a response on their claim beyond the five-to-10-day threshold, they phone up, and then everyone starts phoning."
Major events such as the holiday travel chaos make a case for parametrics as the solution to scaling claims management and providing a better customer experience, according to Carter.
"Parametric technology can reduce claims turnaround time by approximately 99%. We know when a flight is delayed before the customer does because [Blink] is integrated with global flight data," Carter said. "They could be in a taxi on the way to the airport and get an alert in real-time saying, 'Sorry to hear your flight was delayed. Would you like a lounge pass or some cash to your bank account or Paypal?'
"Parametric insurance can turn disruption into surprise and delight for the consumer, and that is a game changer. It's really changing the landscape, and I don't see travel insurance going back."
Blink is also exploring other avenues to use its parametric technology to improve the travel insurance experience. It wants to expand its range of resolutions for customers and give them more options – whether its travel rewards, more hotels choices, or even a "sunshine" guarantee for holidaymakers.
"We're integrated with global weather data sources and working on a real-time weather disruption [solution], like a sunshine or snow guarantee," Carter said.
"So, if you were on holiday and it rains outside of the seasonal norm, then you could have cash payments straight to your bank account to spend on indoor attractions and other things to do instead."
What are the challenges of implementing parametrics in travel insurance?
The benefits of using parametrics in insurance are plentiful, and for Carter, there are no downsides to deploying the technology. Insurers see increased customer acquisition, retention, renewals, and customer engagement.
They also see a significant increase in customer loyalty, while their operational expenses are reduced and more of their human resources are freed up for higher value claims. "I've only seen a win for the consumer and the insurer," Carter said.
However, embedding parametric technology still comes with challenges, like integration. Many traditional travel insurers have legacy systems that may make slotting in new technology difficult, according to Carter.
Do you see parametrics taking over the travel insurance industry? Tell us your thoughts below.