Holicky, Holloway Join DOXA Insurance in Indiana
Holicky, Holloway Join DOXA Insurance in Indiana
DOXA Insurance Holdings, in Fort Wayne, Indiana, has added Stu Holloway as vice president and southeastern region sales director and Bernie Holicky as vice president and central region sales director
Holloway's specialties include customized insurance solutions for select niche markets and hard-to-place insureds. He has 30 years of insurance industry experience.
Holicky's specialties include healthcare, social services, physicians, and professional liability of all types. He has 38 years of experience in the insurance industry.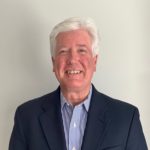 DOXA insurance holdings is a Midwest-domiciled holding company that acquires specialty niche-focused insurance distribution companies such as managing general agencies, wholesale brokers, program administrators, and retail agencies.
Source: DOXA
Was this article valuable?
Here are more articles you may enjoy.