Hamilton CEO on the marriage of insurance and technology
Hamilton CEO on the marriage of insurance and technology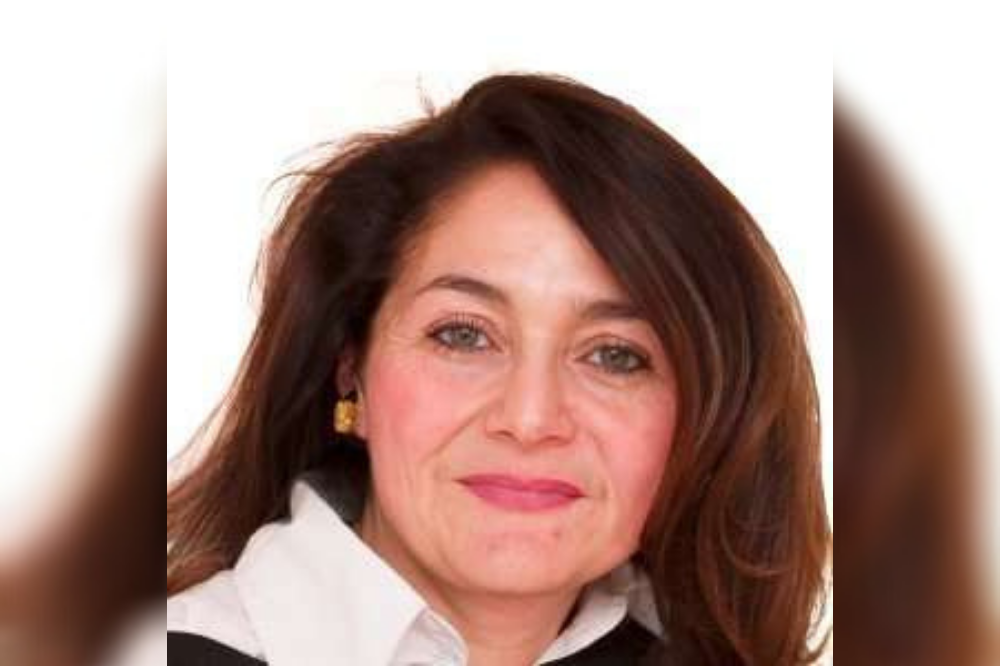 "Other sectors were already embracing the digital age. Airbnb, Netflix, Uber – they were all disrupting their respective businesses, but our insurance business was being labeled a laggard. We were accused of resting on our laurels and riding the wave of: 'If it ain't broke, don't fix it.' … Some industry pundits were even warning that we were entering our circling the drain phase, as tech giants like Apple and Facebook and Amazon were just biding their time before sallying forth, and showing us how to write insurance. So, Hamilton was one of the first to tout the idea that insurance and technology could be a marriage made in heaven. Note my emphasis on could, because in hindsight, there was a remarkable naivety in both sectors about how quickly insurance and technology would work together."
Read next: Chief innovation officer on the developing nature of cyber risk
To explain her point, Alba focused on the cost of doing business in the insurance industry. Theoretically, one of the core value propositions of marrying insurance and technology is technology's potential to increase efficiencies and therefore improve operating costs. However, the cost of doing business remains far too high. Alba pointed to a quote from a recent V.J. Dowling IBNR Weekly publication, which said: "The existing commercial distribution and underwriting cost base is unsustainable long term […] Paying back only 56% of premium to small and middle market commercial accounts over the past decade is too low. Customers deserve to receive back closer to 75% of premium in the form of loss payments, which requires improvements across all three cost buckets of loss adjustment expenses, distribution costs, and underwriter G&A."
According to Alba, that quote shows "just how clearly we are still on this journey to marry insurance with the technology sector". It also drove the CEO to wonder whether COVID-19 – and the way it has infused technology into virtually every interaction we have today – will now be the catalyst for change in insurance underwriting and distribution. This remains to be seen for the industry at large, but in the case of Hamilton, the firm certainly hasn't rested on its laurels when it comes to technology. In fact, things have been full steam ahead for Hamilton since purchasing Pembroke Managing Agency (and its Lloyd's platform) and Ironshore DAC from Liberty Mutual in 2019. This acquisition doubled Hamilton's premium base and employee base, and it significantly expanded the firm's presence at Lloyd's – but it also placed more pressure on Hamilton's technology needs.
Read more: The difference between content and data, and why it matters
"This transformative deal also represented a task of mammoth proportions for our IT team, and for our technology ambitions. This is where our DNA came alive," said Albo. "Our chief technology officer spent the last six months of 2019 and the first three of 2020, getting our IT employees – the existing ones and the acquired ones – organized into a cohesive collaborative global team. And then his mandate was twofold – it was both incredibly simple and very complex. First, the mandate was to build a group wide data-driven platform that will efficiently support, as well as further develop, our diversified portfolio of specialty insurance and reinsurance to its maximum profitability. Secondly, it was to digitize wherever possible, particularly for products which require low touch or no touch."
Given the multiple jurisdictions in which Hamilton does business and some of the legacy systems the firm acquired via its acquisitions from Liberty Mutual, this would be a "daunting task under normal circumstances," Alba admitted, let alone during a global pandemic. Over the past six months, Hamilton's IT team has had to design and execute new platforms and systems, scrub and test data, and train lots of new users – all while setting up remote working arrangements for Hamilton employees and supporting a "business as usual" environment.
At the same time, the firm has created a completely digital solution for a new cyber product, and a new policy system for its US managing general agency. And in October, Hamilton completed the migration of its specialty insurance data to a new shared underwriting platform, which Alba described as "a milestone" in its burgeoning Lloyd's operation.
"I can honestly tell you that whatever obstacles [our IT team] encountered, occurred behind the scenes. Any interruption to our operations were invisible. The question is, what made all this possible? Part of the answer lies in what I said earlier: technology is part of our DNA," Alba said. "It's a driver of strategic and tactical decisions that we make. Now, we are small enough that making these decisions and executing them was perhaps a little bit easier than [it would be for] companies that are larger than us.
"That doesn't mean growth is not in our future. Once again, we just doubled our size in the context of an acquisition. We have never considered size to be a key determinant in achieving our goals, and, quite frankly, we hope to keep this feeling of small as we continue to grow because being lean has helped us. It's helped us be nimble and innovative, and to remain client centric – attributes that we feel will be ever more important in a post-COVID world.
"I'm not implying that technology is the be all and end all … it's a tool, a very strong enabler, but it's not a strategy in and of itself. How you leverage this tool is critical. Making sure that it's applied to the maximum effect – that takes more than just getting a platform right; it takes making it part of who you are and making it part of your culture."