H1 2022 half catastrophe losses revealed – report
H1 2022 half catastrophe losses revealed – report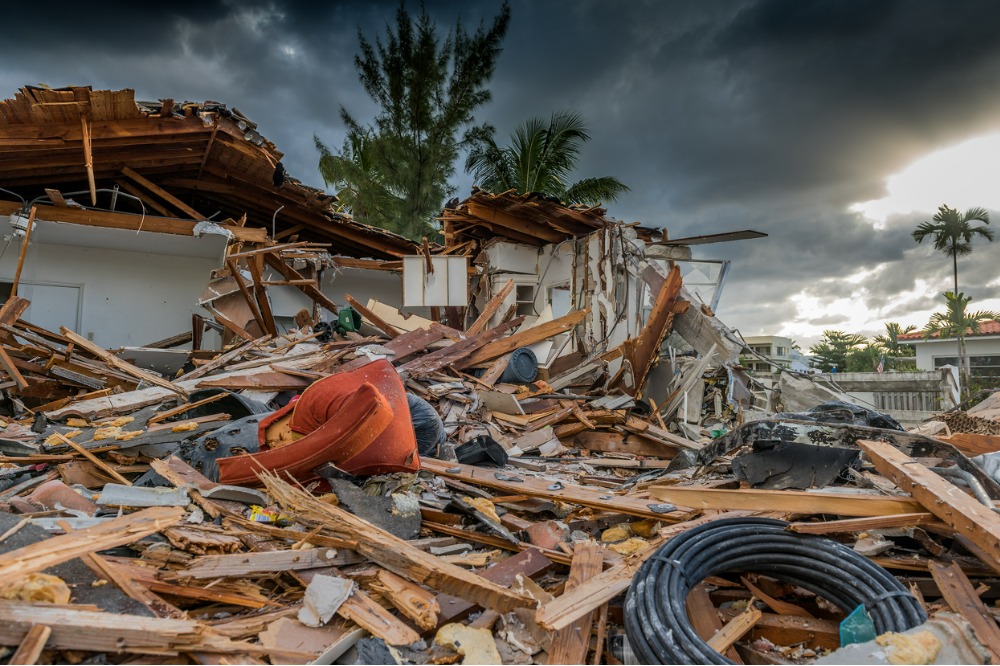 North America
At about $28 billion, the US accounted for nearly half of overall losses in the first half and nearly two-thirds of insured losses with a figure of $19 billion, the report said. A series of severe thunderstorms with tornadoes was the primary driver of these losses. A single thunderstorm front that produced tornadoes in April destroyed assets worth more than $3 billion, three-quarters of which were insured.
In the first half of 2022, severe thunderstorms accounted for US losses totaling $22 billion, with insured losses of $17 billion, Munich Re said.
This year's tropical storm season is expected to bring above-average storm activity in the North Atlantic. Munich Re predicts around 18 named storms, eight hurricanes and four severe hurricanes. Forecast models by external researchers expect storm activity to be toward the upper end of the scale, Munich Re said.
Asia-Pacific
During the summer and early autumn, eastern Australia was hit by extreme rainfall and floods, causing losses of $6.6 billion. Parts of Queensland and New South Wales saw record rainfall and flooding, with the last week in February being the wettest since 1900 and some areas posting their highest flood peaks since 1893. The provisional estimated cost to the insurance industry is $3.7 billion, according to Munich Re.
In Japan, a magnitude-7.3 earthquake struck east of the main island of Honshu in March, causing overall losses of $8.8 billion and insured losses of $2.8 billion.
In total, the Asia-Pacific region accounted for $22 billion in overall natural disaster losses for the first half of the year, higher than average for the region. Insured losses totaled $8 billion.
Humanitarian cost
The greatest humanitarian tragedy in the first half was caused by an earthquake in Afghanistan that killed approximately 1,200 people. Globally, 4,300 people were killed in natural disasters in the first half of 2022, a higher figure than in previous years.
Read next: Climate risk: The importance of education, risk mitigation and insurance
Europe
In Europe, extreme heat and dry conditions in early summer led to wildfires and water scarcity, especially in Spain and Portugal. Munich Re said it was often difficult to put an exact number on losses from heat and drought, as their effects – such as production losses in industry due to a lack of cooling water – are slow to emerge.
The current heat wave is driven by an unusual mix of high pressure over central Europe combined with an area of low pressure close to western Europe, enabling hot air from the Sahara and North Africa to penetrate to higher latitudes. Human-caused climate change has also resulted in average annual temperatures rising more than 1.5°C from when systematic weather records began at the end of the 19th century – above the average global warming of 1.2°C.
"What used to be warm days will be hot days, what used to be hot days will be extremely hot days," said Ernst Rauch, chief climate scientist at Munich Re and head of the Climate Solutions Unit. "Droughts and wildfires are a direct consequence of this."
North and northwest Europe were also impacted by winter storms, especially in February. Ireland, England, parts of Belgium, the Netherlands, northern Germany and the Baltic coast were especially hard hit. The storms caused overall losses of $5.2 billion.
"They may all be individual events with different causes, but taken together, one thing is becoming extremely clear: the powerful influence of climate change is becoming ever more evident," Rauch said. "And the consequences for people across the world are becoming ever more palpable.
"The IPCC has made an even clearer diagnosis, stating that weather-related disasters such as heat waves, torrential rainfall or droughts on a warmer Earth will increase in both frequency and intensity. Heat waves will tend to last longer and bring more extreme temperatures. This will differ from region to region; in Europe it will be the south that is hit the hardest."