Goosehead Insurance fires employee for involvement in US Capitol riots
Goosehead Insurance fires employee for involvement in US Capitol riots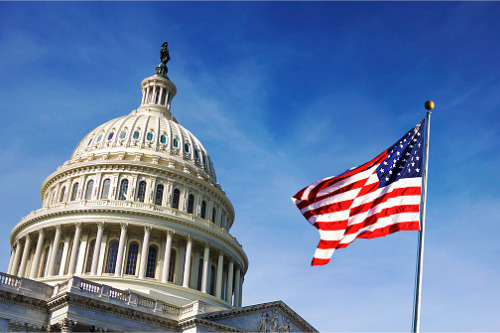 The fallout from the riots at the US Capitol has now reached the insurance industry. The Texas-based insurance company Goosehead Insurance has reportedly fired a senior lawyer after he was identified as one of the supporters of President Donald Trump that stormed the US Capitol on Wednesday, according to Reuters.
Goosehead stated on Thursday morning in a tweet that associate general counsel Paul MacNeal Davis is "no longer employed" at the firm. Davis had been working at the company since mid-2020, and had previously worked at the law firms Clark Hill and Andrews Kurth, reported Westlaw Today.
An internal memo from Mark Jones, Goosehead chair and chief executive, that was reviewed by Reuters said that the insurance agency was "surprised and dismayed to learn that one of our employees, without our knowledge or support, participated in a violent demonstration at our nation's capital yesterday."
The memo continued: "After investigating the situation, we decided to part ways with this individual. While we support our employees' right to vote and express themselves politically, we do not condone violent or illegal acts. This one former employee's actions are not reflective of our company culture or values, and we are disappointed with his behavior."
The memo was circulated after a video was posted on Twitter by journalist Roger Sollenberger, showing an Instagram video that Davis posted of him outside the US Capitol during the riot and questioning the results of the presidential election. Davis also said on social media that he had been teargassed, according to Reuters.