Fajardo Joins JAG Insurance Group as Director of Marine Insurance
Fajardo Joins JAG Insurance Group as Director of Marine Insurance
JAG Insurance Group (JAG), a South Florida-based commercial insurance agency with Florida offices in Coral Gables and Delray Beach, as well as Charlotte, N.C., has added Andy Fajardo as director of Marine Insurance.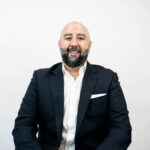 As a commercial lines coverage specialist (CLCS), Fajardo has more than five years of experience, most recently working as a commercial consultant with WWF, focusing on insuring small to mid-sized businesses with entities in the maritime, manufacturing and distribution, and non-profit sector. Fajardo's expertise includes marine policies for recreational or commercial activities, honoring contractual obligations of boatyards, and cruise lines.
Fajardo will work to grow JAG's book of business in the marine industry and expand the company's footprint in key sectors.
JAG Insurance Group is a South Florida-based full-service insurance agency, specializing in commercial real estate, hospitality, non-profit, manufacturing, transportation, long-term care, life insurance, disability, and sports & entertainment. Co-founded by Douglas Jones, Fernando Alvarez and Luis Gazitua, the firm has offices in Coral Gables, Delray Beach, and Charlotte, N.C.
Was this article valuable?
Here are more articles you may enjoy.