Electric vehicle adoption in the US – what does it mean for insurers?
Electric vehicle adoption in the US – what does it mean for insurers?
Trade body shares insights for insurers as more drivers turn to clean energy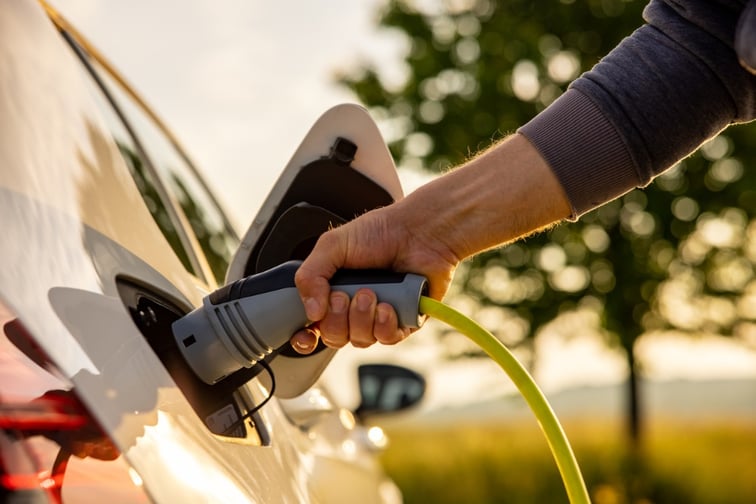 Electric vehicle (EV) adoption is gaining momentum in the US, with EVs accounting for approximately 6.5% of new vehicle sales in the first half of 2023, according to a new report by the American Property Casualty Insurance Association (APCIA).
Further estimates highlighted by APCIA's report note that EV sales may reach a cumulative total of over one million in 2023 for the first time, reflecting the findings of a recent Pew Research Center survey which indicated that four-in-ten Americans (38%) are likely to consider an electric vehicle for their next purchase.
"Many of the risks associated with EVs are similar to those for conventional vehicles [but] EVs present some unique risk factors that can drive insurance costs higher," said Ethan Aumann, senior director, environmental issues, and resiliency for the trade association.
According to Aumann, EVs require higher upfront and repair costs, as well as longer repair times. They also present data security and privacy risks related to vehicle and charging station connectivity.
"The lack of consistency in EV design and battery standardization poses additional challenges for auto insurers," he said further.
As noted in the APCIA report, batteries can account for up to one-third of an EV's total weight, potentially causing more damage in accidents, including to road surfaces and other vehicles. There's also the risk of EV battery fires, which has direct implications for both personal and commercial lines.
Another significant challenge is accurately assessing the risk associated with advanced driving or safety features, considering the limited information that insurers have access to with regards to these technologies.
The rise in EV adoption has additionally left insurers with limited use and loss data to predict and price risks accurately, but this is expected to change as more EVs hit the road.
"As a greater number of EVs are on the road for a longer period, insurers will have additional historical data to more accurately assess risks associated with EVs," said Aumann.
Amid these challenges, Aumann said insurance companies have taken practical steps to prepare for EVs taking a larger share of the automotive market. This includes training claims adjusters, making sure their direct repair networks can handle the needed replacements, and using available loss data to help in risk evaluation.
What are your thoughts on this story? Feel free to comment below.
Keep up with the latest news and events
Join our mailing list, it's free!