Eight key insights into independent agencies' digital technology adoption
Eight key insights into independent agencies' digital technology adoption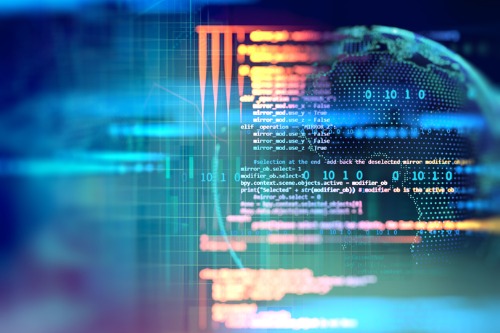 However, not all agencies are quite hitting the spot with their digital strategy. In fact, some don't even have a digital strategy at all. In the 2020 Applied Digital Agency Report, Applied shares eight key insights about independent agencies' digital technology adoption – all of which are summarized below:
No time like the present
US insurance agencies of every size realize the importance of having a digital strategy, with 88% stating this as a priority within the next 1–5 years. The priority placed on having a digital strategy tends to correspond with agency size. This is highlighted by the fact that 91% of large agencies ($25 million + in revenue) that answered the survey, and 68% of medium to large agencies ($10-$25 million) already have digital strategies in place, compared to just 49% of small agencies (less than $1.25 million).
However, the survey concluded before COVID-19 appeared on the scene, and therefore does not factor in the overnight changes that many agencies had to make in order to support remote workforces and adhere to social distancing guidelines. For some – especially the 33% of US agencies with no digital strategy whatsoever – 2020 has been a year of scrambling for tools and technology to connect employees and customers while sheltering in place was on. While temporary fixes to manage this sudden shift may sustain agencies for a short time; the pressure is now on to create paths forward to navigate a post-pandemic business model that supports the digital reality we're living in today.
A strong digital strategy will be underpinned and supported by the right technology. Today, agencies can tap into foundational management systems; the cloud; sales and marketing automation software; self-service portals and mobile apps; data analytics; and more. There's also a wide range of integrated technology that connects agents, insurers, current policyholders and prospects. In building such technology into an effective digital strategy, agencies can generate more efficient operations, more informed business decisions, better insurer relationships, improved customer service, and accelerated growth and profitability across all lines of business.
Strong foundational technology
A foundational agency management system is described by Applied as the "cornerstone of the digital agency." In the US, 97% of insurance agencies currently use a management system, according to the 2020 Applied report. The larger the agency, the greater the adoption, but even the smallest agencies with less than $25 million in annual revenue reported an adoption rate of 94%. Agency management systems empower firms to efficiently manage customer relationships, policy and benefits administration, sales automation, financial accounting processes and document management. They are a single, integrated system that provides a complete view of clients and prospects that every person in an agency can access and act upon – regardless of role, time or location. This helps agencies to standardize workflows, seamlessly connect to insurer partners and discover new business opportunities from both current and prospective clients.
Standalone CRM/sales automation tools
Opportunity abounds for agencies that adopt front-office automation tools to manage sales and marketing activities. However, the adoption of stand-alone CRM and/or sales automation applications remains low and tends (as usual) to be dominated by the larger agencies. Of the 25% of US agencies that are early adopters of tech to manage marketing, 60% have revenue of $25 million or more, and 43% have revenue of $10-$25 million.
With so few agencies taking advantage of sales and marketing automation tools, the door of opportunity is wide open. In a world where people are more connected than ever with seemingly infinite access to information, breaking through the clutter is challenging for businesses. Communicating with customers only when it's time to renew or upsell not only leaves a bad impression, it can result in lost business. Proactively communicating on a regular basis with helpful news or information engages customers and prospects, which keeps the brand top of mind and elevates the agent's role as a trusted advisor.
Agency-insurer connectivity is key
It's in everyone's best interests – agencies, brokers, insurers, and third-party administrators – to work together to build a stronger, more interconnected insurance ecosystem. Independent agents and insurers must be in lockstep at every stage of the insurance lifecycle to ensure policyholders get the best advice, coverage and service. Agency-insurer connectivity increases ease of doing business across the insurance lifecycle, ultimately saving hours of time and creating more profitable premium opportunities.
According to the Applied survey, use of download services is strong among agencies in the US, particularly when it comes to personal lines and claims download. US agencies also continue to discover the value of having benefits download alongside their P&C business, with adoption increasing 4% in 2020 compared to the previous year. Furthermore, with eServicing adoption of 34%, US agencies and insurers have "a significant opportunity" to manage servicing interactions electronically in real time, according to Applied. On the distribution side of the house, more agencies are searching online for market appetite, with 32% of respondents using market appetite identification tools, up from 29% in 2019. Moreover, US agencies continue to discover the value of using Applied IVANS Exchange, which connects agents with insurers via a digital platform, with adoption landing at 32% in 2020, up from 29% in 2019.
The cloud is the best path forward
Year over year, more and more agencies are choosing to host their software in the cloud. The Applied survey shows that small to mid-sized agencies prefer cloud hosting, which is likely a reaction to the operational overhead of managing software on premises. In the US, the greatest cloud adoption is among medium sized agencies, with annual revenue of $5-10 million, at 87%. In comparison, 77% of small agencies (revenue under $1.25 million), and 70% of large companies (revenue of $25 million +) reported hosting their software in the cloud.
Cloud hosting offers many benefits, including improved performance, flexibility, security, reduced IT resource expenses, disaster recovery, and access to data anytime, anywhere. Applied explains: "With cloud-based software, employees can stay connected to policyholders, prospects, insurer partners, their agency co-workers, and information in core systems. That's particularly important now, during a pandemic … with recommendations from health organizations and local legislation indicating there is a long road ahead before employees might be able to return to a normal operating environment."
Data analytics brings competitive advantages
Global adoption of data analytics software is lower compared to other tools. Unsurprisingly, is was the larger revenue agencies (revenue $25+ million) that reported the highest adoption rates of data analytics, at 52%. Applied experts attribute this to the fact that larger organizations offer more technology, business development and data analyst resources in-house to manage these types of applications.
"To thrive in the age of data, agencies need to have the ability to gather, process and get insights from data in real time across the entire business," Applied commented. "Despite misconceptions that some agencies have around the challenge of adopting these tools, data analytics solutions have rapidly advanced and are extremely accessible to any business regardless of size, revenue and/or IT resources. Agencies that shift from being data-generating organizations to being data-powered drive greater employee productivity, identify new and renewal sales opportunities, and focus more time on the most profitable insurer relationships."
Self-service portals and mobile apps
According to the 2020 Applied report, there has been a significant uptick in the adoption of self-service portals and mobile apps among insurance agencies around the world, with the largest agencies (revenue of $25+ million) making the most use of these tools in the US. Self-service tools enable agencies to meet customers – and employees – wherever they are and whenever they need.
Online customer self-service portals and mobile apps give customers freedom to initiate policy changes and quote new policies online; view, download and print policy documents; and pay their bills online, without having to come into the agency. It provides a single agency-branded portal and mobile app experience for policyholders to interact with; strengthens the agency/customer relationship; and saves money by shifting transactions historically provided by agency employees to self-service. Because of these efficiency gains, customer self-service often delivers a return on investment in less than one year.
Room to improve
While progress has been made by US agencies in certain areas of technology adoption, there's still significant room for improvement. Applied found that 44% is the average rate of digital technology adoption among independent insurance agencies across all regions in 2020. Compared to 2019, the score experienced a very slight increase of only 2%. In the US, the digital agency score matched the global average, at 44%.
"Given such little change in the score year over year, it reveals that agencies still have a long runway in terms of digital technology adoption and realizing the opportunities it provides to service and support connected consumers, especially in the new normal brought on by the COVID-19 pandemic," Applied commented. "It's important to note, digital agencies experience greater monetary return. Overall, agencies that completely transform into a digital business experience 158% higher revenue per employee than those that do not."
To find out more about Applied's 2020 Digital Agency report, click here.