Dive In 2022 – WTW leader on wake-up calls and taking action
Dive In 2022 – WTW leader on wake-up calls and taking action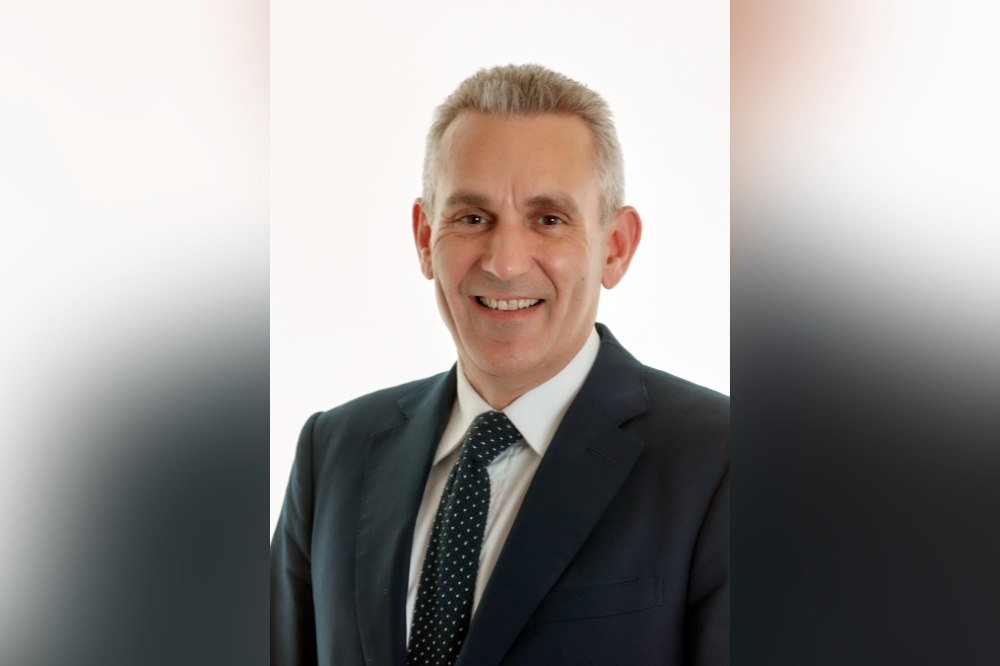 Having served on the front lines of the insurance profession for over three decades, Alastair Swift (pictured), head of CRB global lines of business at WTW and CEO of Willis Ltd, has seen it through good and tough times alike and witnessed first-hand how conversations around DEI have evolved. Underpinning that evolution, he said, is the increased recognition across the market that genuine inclusivity is not a once-and-done undertaking but a journey that must be worked towards every day.
Read more: Registration launches for Dive In's 2022 festival
"Insurance has changed a lot since I started, for which I'm very glad," he said. "I think it would be fair to say that when I first joined, this wasn't even a topic that was on the agenda. There has been a massive change for the better. Bit by bit, the industry has grown and your own journey grows with it as you see the change and you see the benefit in embedding this in the DNA of your business and how you run your business."
Swift's own stark introduction to the role inclusivity plays in creating a business positioned for long-term success came when he found himself doing a lot of business out of the US market. When female risk managers came over to London to meet the market and brokers, he said, they often commented on the lack of diversity they saw – a state of affairs so at odds with the make-up of the client bases insurance supports.
It was a real wake-up call, he said, and a jump-start to his commitment to having his teams reflect the composition of their clients and society at large. As a result, Swift is a passionate advocate for the role that hearing and reflecting on others' experiences has in changing mindsets – and he paid warm tribute to the role the Dive In Festival has played in broadening minds and opening up new conversations about DEI.
"If you think of where Dive In started, to begin with, it was very much around raising awareness of the issues that are out there," he said. "And what's been so pleasing for me is to see it develop so, in addition to raising awareness of important issues, it has also moved to creating practical solutions and problem-solving those challenges."
Read more: AXA XL leaders on championing inclusivity in insurance
For WTW, which has been involved with the festival since its early days, seeing this shift from discussion to action has been a rewarding experience. Swift emphasised that the theme of this year's festival #BraverCultures is a great reflection on the ambition at the heart of DEI – to build cultures where everybody is encouraged to bring their whole self to work and to bring their diversity of thought and experience to the table.
"I can't think of anything better," he said. "We [at WTW] have always said that no idea is a bad idea. And I think if you can create a safe culture for people within your business and in your working environment where they can truly express themselves, then you will get those ideas, and you will get different thinking. And that makes you better as a business, it makes you more inclusive and, frankly, it will encourage more diversity."
Sharing some of his key takeaways on what it means to build a truly inclusive workforce, he noted that insurance businesses need to take a non-siloed approach to DEI and start initiatives at the grassroots level. Putting in quotas or targets can often simply encourage one organisation to poach the talent of another rather than pushing them to broaden the net of their own recruitment practices and bring in organic talent.
"As a whole, as an industry, we still haven't got enough people joining us from diverse backgrounds," he said. "And that doesn't just mean from a gender perspective, it also means different ethnicities, different socio-economic backgrounds, people with different workability considerations etc. I don't think we've yet cracked the nut of growing our own and creating a big enough population, as an industry, to truly reflect diversity in all its forms.
"One thing I would love to see the industry do more of is, at its grassroots, really think about diversity from a recruitment perspective. The insurance industry is facing quite an interesting time right now, with something like 25% of the working population reaching retirement age in the next five years… And if we're going to address that skills gap, we've got a perfect opportunity to bring a huge number of people into the industry from different backgrounds, with different thought processes."
The need is there, Swift said, but the opportunity is there also. Insurance simply can't afford to keep recruiting the same kind of person it has always recruited – the world has moved on. Now insurance has a real opportunity to move the dial on the makeup of the profession and, in doing so, future-proof the sector.
"And this is a collective effort," he said. "No one individual can change the dial on this. It has to be a group effort from us as an industry if we're truly going to change the paradigm for people within the industry and the various companies within it."
#BraverCultures at the Dive In Festival 2022 – September 27-29 – Find out more here