Covéa-SCOR conflict takes new twist
Covéa-SCOR conflict takes new twist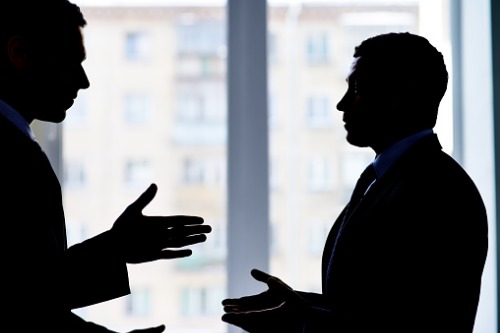 Reacting to the move by its biggest shareholder, the global reinsurer stated: "SCOR wonders what led Covéa to file this complaint, more than two years after it became aware of the facts it pretends to report.
"The facts mentioned by Covéa in its Press release, namely the expenses that SCOR was obliged to incur to defend itself against Covéa's unsolicited takeover attempt on SCOR in 2018, as well as the extra costs incurred by SCOR in connection with the implementation of its share buyback program, are perfectly justified and legitimate, and are in no way new revelations."
Covéa alleged that the sole purpose of the €195 million share buyback was to artificially inflate SCOR's share price. As for the advisory expenses, Covéa said €16 million was supposedly incurred "to allegedly counter an imaginary takeover of SCOR from Covéa, even though Covéa had withdrawn its otherwise friendly proposition on September 04, 2018."
It was the abovementioned actions, according to the insurance group, that led it to file the complaint against Kessler.
Read more: Covéa, CEO turn to Court of Appeal following loss in SCOR spat
Meanwhile, SCOR went on to explain: "[The costs] were brought forward by SCOR in the proceedings initiated in 2019 against [Covéa chair and CEO] Thierry Derez and Covéa, as elements of the financial prejudice for which SCOR seeks compensation.
"In this respect, on November 10, 2020, the Paris Commercial Court ordered Thierry Derez and Covéa to pay the sum of €19,603,191, plus interest, corresponding to an indemnification of SCOR for part of this injury. Covéa is therefore complaining about the consequences of its own misconduct and that of Thierry Derez."
As for the market manipulation accusation, SCOR said it is "absolutely groundless and deceitful" to suggest that the share buyback was initiated as a result of Covéa's offer, given that the buyback program was announced to the market in July 2017.
"This complaint clearly seems to have one single goal: to divert attention from the serious misconduct of Thierry Derez and Covéa in connection with the preparation and implementation of Covéa's unsolicited takeover bid for SCOR in 2018," asserted the reinsurer.
"Covéa's complaint also occurs while the criminal trial against Mr Thierry Derez and Covéa – for breach of trust and concealment of breach of trust respectively – will take place on July 05 and 06, 2021, before the Paris Criminal Court."