Courts Allow COVID-19 Claims by Insureds With Policy Endorsements for Diseases
Courts Allow COVID-19 Claims by Insureds With Policy Endorsements for Diseases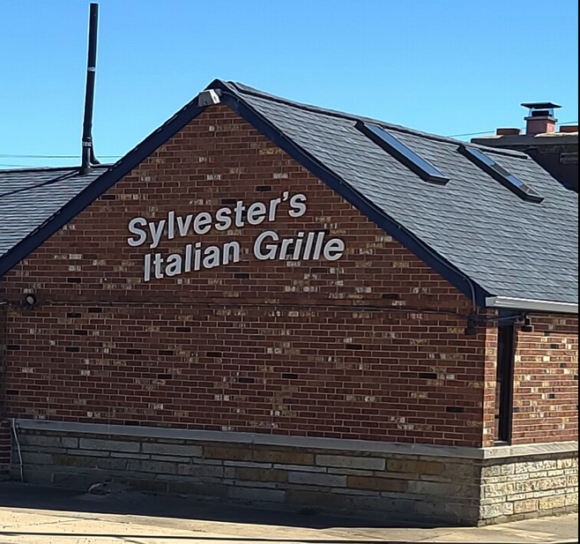 While insurers continue to win four out of five cases in early rounds, in the past month two property owners with policies that contained endorsements specifically providing coverage for diseases survived motions to dismiss their COVID-19 business interruption claims.
On Thursday, the Stark County Court of Common Pleas in Ohio denied State Automobile Mutual Insurance Co.'s motion to dismiss a lawsuit filed by the owners of Sylvester's North End Italian Grille in North Canton seeking damages for lost income after being forced to close its dining room because of the COVID-19 pandemic. Judge Taryn L. Heath cited an endorsement in the policy that specifically added coverage for income lost because of "contagious or infectious disease."
On Dec. 21, the U.S. District Court in San Diego denied Markel Insurance Co.'s motion to dismiss a business-interruption lawsuit filed by the Baldwin Academy, a private preschool. Judge Marilyn L. Huff said she cannot conclude without more evidence that a "communicable disease" endorsement in the school's policy does not provide coverage for income that was lost after the school was forced to close after one of its student's parents contracted COVID-19.
The Tzangas Plakas Mannos law firm in Akron, Ohio said in a press release that the Sylvester's case is one of seven lawsuits the firm is pursuing on behalf of restaurant owners in Stark and Summit Counties whose business-interruption claims were denied.
"Situations like this are exactly why Sylvester's and other local businesses and their hard-working business owners made the significant financial investment in business interruption coverage," stated attorney Gary A. Corroto. "We are committed to doing everything we can to get financial justice for Sylvester's, and our numerous other clients who we are fighting for and whose business interruption claims were wrongfully denied."
A litigation tracker maintained by the University of Pennsylvania's Carey Law School shows that 1,320 lawsuits have been filed in state and federal courts seeking coverage for business income lost because of COVID-19 shutdowns. In cases that have resulted in initial rulings, insurers have won 107 motions to dismiss or for summary judgment, while plaintiffs won 25 of those motions.
Claims Journal reported previously that business owners with policies that had no virus exclusions were faring better in early rounds than those with exclusions in their policies — although there still were more wins for insurers than policyholders.
The lawsuits filed by Sylvester's and Baldwin Academy allege that they has even greater protection than policies with no virus exclusion: Their policies had endorsements that said income lost because of diseases is covered. In both cases the judges decided that because of those endorsements, the policyholders' arguments can survive the insurers' arguments that actual physical damage must exist, or at the very least, the coronavirus must be physically present on the property.
The Sylvester's Grille policy with State Automobile included an endorsement titled "Business Income — Limited Extension for Food-BorneIllness. Under that header, the narrative says that coverage is available for "actual or alleged exposure of the described premises to a contagious or infectious disease." There is no mention of "food-borne" other than in the title.
State Automobile cited previous Ohio cases that held there is no coverage under a property insurance policy unless there is some physical alteration to the property. The insurer cited an appellate court case that found no coverage for black mold that had attached to the wall of a property.
Judge Heath, however, said none of the policies in the cases that the insurer cited contained an endorsement that specifically provided coverage for "communicable diseases." The judge also rejected State Automobile's argument that the use of the term "foodborne Illness" in the title shows that the intention was to provide coverage only for risks emanating from food.
"The policy language contains no limitation that the risk must be related to food, but rather applies to "a contagious or infectious disease," the judge's order states.
In the San Diego case, Baldwin Academy's policy contained an endorsement providing coverage for "communicable disease such as, but not limited to, meningitis, measles, or Legionnaire's disease…"
The preschool filed a claim after it decided to close the school last March when a parent notified the school that she had tested positive for COVID-19. The state and the mayor of San Diego issued stay-at-home orders a few days later.
The insurer argued that no coverage was owed because the policy language requires that there be an actual outbreak on the property. Judge Huff, however, said the parent who contracted the virus may be construed by a jury to constitute an "outbreak." What's more, state and local public health orders prohibited any gatherings of more than 50 people.
"At this time, without sufficient development of the record, the court declines to decide whether plaintiffs' claim is outside the scope of the Endorsement's coverage as a matter of law," Huff's order denying the insurer's motion to dismiss states.
The Baldwin Academy and Sylvester's Grille lawsuits are not concluded. The Sylvester Grille case now proceeds to discovery and a potential trial. In the Baldwin Academy case, the judge suggested that the evidentiary record might be better developed in a motion for summary judgment rather than a motion to dismiss.
Was this article valuable?
Here are more articles you may enjoy.