Coaching Youth Hockey Bonds Insurance Pros On & Off The Rink
Coaching Youth Hockey Bonds Insurance Pros On & Off The Rink
Rob McGaver was a few months in to coaching his son's youth hockey team when he wanted to know a little bit more about one of the other coaches, Chad Muchow. The two fathers had hit it off right away on the rink, teaching their sons Harrison and Mason the same sport they played as boys. They both carry a similar philosophy in how they raise their kids. Their personalities complement each other as coaches. And they're both committed to growing hockey. Muchow is President of the Waukesha County (Wisconsin) Youth Hockey Association, and McGaver serves as Goalie Director.
When the time came to learn what Muchow does for a living, McGaver wasn't much surprised to learn the hockey dads inhabit a similar professional space, too. McGaver serves as director of claims for West Bend Mutual Insurance, where he's worked 12 years in the company's workers' compensation division. Muchow, meanwhile, works in subrogation for Accident Fund, one of the largest workers' comp insurance organizations in the U.S. McGaver's previous employer, United Heartland, happens to be owned by Accident Fund Insurance.
"Insurance, as big as it is, it's a small world, too," says McGaver.
The connections didn't stop there.
Muchow later mentioned that another coach in the youth hockey association works in insurance. McGaver instinctively asked, "Oh, who's that?"
That coach, it turned out, used to be McGaver's homeowners insurance agent, Andy Klemp. Klemp and wife run an American Family Insurance agency. In his extra time, Klemp coaches the Waukesha Warhawks U14 team team.
When McGaver started talking to another local gentleman wanting to get involved in coaching youth hockey and learned that he too works in the industry, at CNA Insurance, McGaver thought to himself, "Again those insurance guys it must be something in the water that they're so involved in hockey."
When the work day ends and McGaver, Muchow and Klemp transition to their role as coaches, they're quick to put aside any insurance discussion and invest all their attention on the players. Nevertheless, the camaraderie the coaches have built as insurance professionals translates well to their jobs to their passion for teaching hockey to youngsters.
Says Muchow, "The cool thing about guys like Rob and myself and Andy who are in the industry and we all connect, when the kids see that kind of energy and togetherness, it infects the group. I think they feed off that."
A Special Season
When McGaver received word last fall that the youth hockey association needed a goalie coach for the 2021-2022 season, the father of four was hesitant at first. He and his wife had just welcomed in another child, and COVID-induced remote learning meant that all their kids were at home during the day. Plus, the new role would require McGaver to lend his expertise not just to his own sons' teams but the entire league, from 7-year-olds up to 14-year-olds. With some persuading from Muchow, McGaver agreed to make it out to a couple practices a month with every team.
The time sacrifice was worth it.
McGaver knows the importance of hockey in children's living, having played the sport since he was 4-years-old. Many of his friends today are people he's kept in touch with from youth hockey days or guys he's met playing in men's leagues.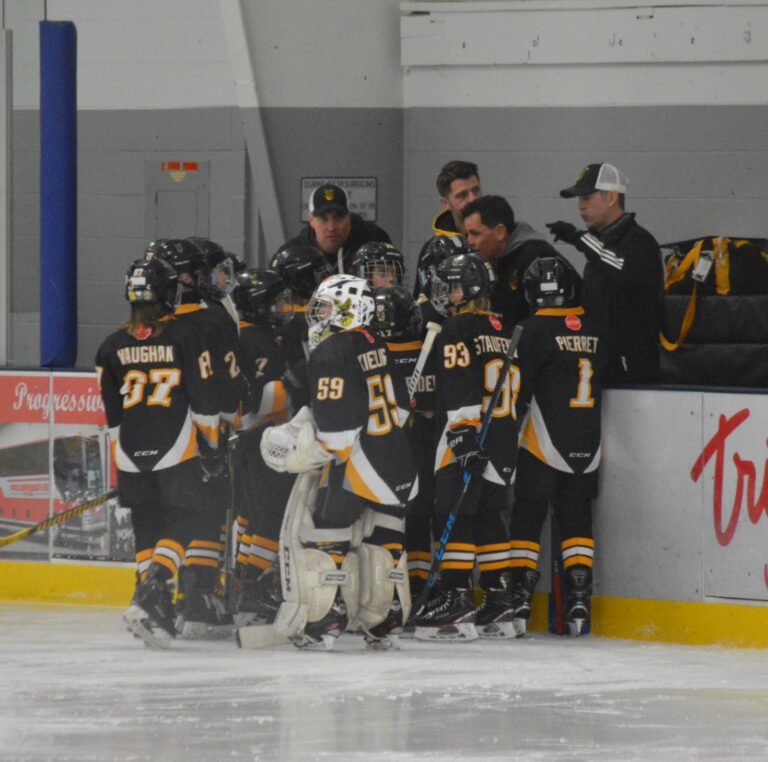 "You really build a bond and a trust," says McGaver. "You're spending a lot of time with all these different families and these kids. It's awesome to still be able to see a lot of them. Their kids are playing hockey along with my kids. Just to see that bond they build not only between the kids but with the families."
In 2020-2021, the bond forged by hockey went away temporarily. COVID forced Waukesha County to cancel its season, upending the structure that the McGavers and families throughout the Badger State grow accustomed to during the fall and winter months.
The return to the rink was a healthy distraction for McGaver, his 10-year-old and 8-year-old hockey-playing sons, and the almost 300 families who make up the Waukesha County youth hockey organization.
"It's really helped bring back some sort of normalcy to the last couple years where it's been anything but that," says McGaver. It's still a place where kids can get together and play."
Playing Through Tragedy
Only a few months into the 2021-2022 season, a different kind of calamity struck the Waukesha community. On Nov. 21, 2021, a man drove an SUV through the annual Waukesha Christmas parade downtown, leaving six people dead and more than 60 injured.
The Waukesha County Youth Hockey Association usually marches in the parade to hand out cards and grow the sport. The group wasn't there last year due to a scheduling conflict.
"It was like an Act of God, as we would say in the insurance industry," says Muchow.
The parade attack led to an outpouring of support from hockey team around the state and region. Muchow brought in a motivational speaker from within the organization. The group partook in a fundraiser held in honor of Jackson Sparks, an 8-year-old youth baseball player who died marching in the parade.
"I think the biggest takeaway with the team I coached this year is with kids, you just got to let them know that life can be short," says Muchow. "Pain is going to happen. Grief is going to happen. Death is going to happen. It happens to those who deserve it, it happens to those who don't deserve it, but you just got to be willing to do a little bit extra, especially in times like this."
Lessons On and Off the Rink
Muchow is quick to see the parallels between developing a career as an insurance professional and teaching kids the sport of hockey.
In youth hockey, setbacks occur in the form of a tough fall to the ice, an allowed goal or at worst, a season-ending loss.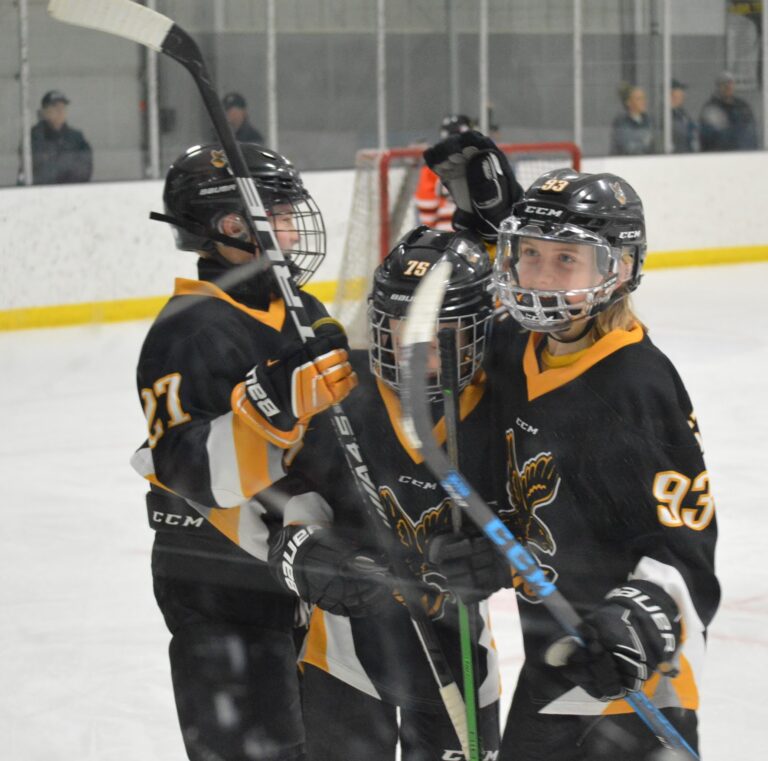 "I learn more from the kids through adversity and parents as well when situations go bad," says Muchow. "Like how are you going to get up off the mat when something goes wrong in the hockey world and take that outside? Because in the professional world, you're not always going to get that job interview that you want or get placed where you want. How do you react?"
Muchow encourages players to double down on their effort. The results will follow.
"I get the kids to translate, if you're a better student and a better person at home and things are going good outside the rink, they tend to go good inside the rink," Muchow says. "And if things are going good inside the rink and you're happy leaving the rink, those things tend to go well outside the rink."
Another area where insurance and youth hockey intersect is in building true connections with others.
"Insurance is a relationship industry," says McGaver. "A lot of times it's who you know. Who feels like they can trust you and they're willing to do business with you. When you take that over to the ice rink, it's getting kids to trust you when you're coaching them. It's getting the parents to trust that they're in good hands with you when you're coaching them."
McGaver, Muchow and Klemp are leaning on their relationship-building skills as they expand the Waukesha County Youth Hockey Association heading into the 2022-23 season. The organization wants to build off the success of last season, which culminated with McGaver's son Harrison goaltending the Waukesha Warhawks U10 team to a state championship.
"I just think actively talking to people every day, in the insurance industry it's all about networking and talking to people," says Muchow. "I think that portion of what we do professionally helps us not only coach the kids but communicate with parents and also helps us grow the game."
Was this article valuable?
Here are more articles you may enjoy.