California Wildfire Survivors Urged to Call FEMA Helpline by Dec. 16
California Wildfire Survivors Urged to Call FEMA Helpline by Dec. 16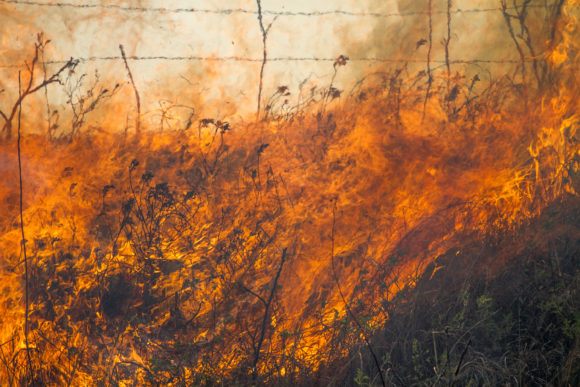 People with losses due to the California wildfires in Fresno, Los Angeles, Madera, Mendocino, Napa, San Bernardino, San Diego, Shasta, Siskiyou and Sonoma counties have just five days left to register for federal aid.
These counties are included in federal Disaster 4569, declared initially Oct. 16 for seven counties and expanded later. The deadline is Dec. 16 to apply for assistance from FEMA or low-interest disaster loans from the U.S. Small Business Administration.
FEMA monetary awards help eligible survivors pay for rent, home repair/replacement and many other serious disaster-related needs, including replacement or repair of vehicles, funeral expenses, medical or dental expenses and other costs. Survivors should photograph damage and save repair receipts.
The government is encouraging survivors to contact their insurers and file a claim for the disaster-caused damage before they register with FEMA. Survivors with insurance should register with FEMA even when they aren't yet certain whether they will be eligible. FEMA may be able to help with costs that insurance doesn't cover. The agency can determine eligibility once an applicant's insurance claim is settled, but there won't be any FEMA reimbursement for those who fail to register by the Dec. 16 deadline. FEMA doesn't pay insurance deductibles.
Survivors can register with FEMA for federal aid in one of three ways: Online at DisasterAssistance.gov; by downloading the FEMA app to a smartphone or tablet; or by calling the FEMA Helpline at 800-621-3362 (TTY 800-462-7585) between 7 a.m. and 8 p.m. PST.
The following information is required:
Social Security number
Insurance policy information
Address of the damaged primary dwelling
A description of disaster-caused damage and losses
Current mailing address
Current telephone number
Total household annual income
Routing and account number of your checking or savings account (for direct transfer of funds to your bank account)
Dec. 16 is also the deadline to apply for a disaster loan from the SBA. Grants from FEMA are meant to give eligible survivors a start on their road to recovery. The primary source of recovery funding for many, however, is a loan from the SBA, which makes disaster loans to individuals and businesses of all sizes.
Survivors can find out more and apply for a loan at DisasterLoanAssistance.sba.gov.
Was this article valuable?
Here are more articles you may enjoy.