California Commissioner OKs Higher Commercial Coverage Limits for FAIR Plan
California Commissioner OKs Higher Commercial Coverage Limits for FAIR Plan
California Insurance Commissioner Ricardo Lara approved increases in the limits of coverage to the California FAIR Plan Association's commercial programs offered to businesses, no later than May 1.
Lara's action allows businesses unable to secure insurance coverage in the normal insurance market access to insurance needed to operate.
"Businesses have been struggling. These increases in the limits of coverage will help youth camps reopen and businesses of all kinds keep serving their customers," said Lara said in a statement. "The FAIR Plan has not kept pace with rising costs for more than two decades, which my action addresses for the first time. Offering expanded coverage to businesses will help as our state continues its economic recovery from the pandemic."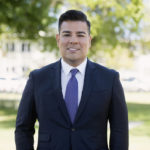 The increases expand the combined coverage limits for the FAIR Plan, under its Division I Commercial Property Program, from $4.5 million to $8.4 million, and, under its Division II Businessowners Program, from $3.6 million to $7.2 million.
Representatives for the FAIR Plan have been reached out to for coverage.
Related:
Topics
California
Commercial Lines
Business Insurance
Was this article valuable?
Here are more articles you may enjoy.