2 Big Cannabis Insurance Providers Say Losses from California Storms Not as Bad as Feared
2 Big Cannabis Insurance Providers Say Losses from California Storms Not as Bad as Feared
New

You can now listen to Insurance Journal articles!
Just how big an impact the recent historic California storms had on the state's cannabis industry is still coming into focus, and while two of the biggest players in California's cannabis insurance market are starting to see upticks in claims, both operators say the figures are so far much lower than feared.
That is surprising considering the severity of the storms that wreaked havoc on the state in December and January.
Golden Bear Insurance Co., the first admitted carrier in the state approved to sell cannabis policies, insures more than 100 greenhouses in California – some with limits of $20 to $30 million– dozens of dispensaries, and properties on numerous agricultural facilities up and down the coast.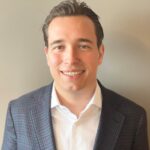 So far, the carrier has only seen a few hundred thousand dollars in claims, Michael Hall, head of Golden Bear's cannabis operation, said on Friday.
Managing general agent CannGen Insurance Services, a large national cannabis insurance provider with a significant footprint in California, has so far seen claims into the "millions of dollars," a figure that is still much lower than expected, according to Chief Marketing Officer Charles Pyfrom.
Moody's RMS earlier this week said total economic losses from the recent California flooding are estimated to be between $5 billion and $7 billion, and insured losses are anticipated to be between $500 million and $1.5 billion, including losses in the National Flood Insurance Program and the private flood market.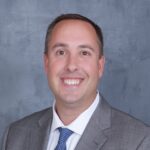 A series of extratropical cyclones starting in late December struck the West Coast, resulting in heavy rainfall, flash flooding, mudslides, downed trees, debris flow and wind damage.
Exacerbating the storms was a band of high atmospheric water vapor, or an "atmospheric river," according to Moody's. Several locations in central California saw record rainfall, with some locations reaching their annual average rainfall totals in less than a month.
Infrastructure damage was extensive, with state highways and local roads closed or damaged due to a combination of flooding and mudslides. Drought-stressed trees were uprooted, and heavy winds caused damage to power networks, as well as to cars and properties, Moody's reported.
The historic storms also impacted California cannabis operators, disrupting operations and supplies. Some cannabis companies temporarily closed operations. Several businesses told MJBizDaily their operations were flooded, and others reported product losses as heavy rains damaged crops.
Federal aid was sent, but a national catastrophe was not declared, making it difficult to aggregate loss data. That's one reason why CannGen is still compiling claims data from the storms.
"We saw an uptick of losses, but we are not able to say those are all directly due to the storms," Pyfrom said. "It would be safe to say we have millions of dollars in claims given our market share in California."
Their ultimate loss figures from the storms are likely to be somewhat tempered because CannGen helps insure only indoor grow facilities and not the more risk-prone outdoor operations.
"So, we probably dodged a bullet on that," said Pyfrom, adding that CannGen continues to work with their carrier and third-party provider partners to get their insureds back to normal operations.
Hall is surprised by the lack of claims from greenhouses and the low overall claims figures he has seen to date.
"If I had to guess, I'd say our losses are in the low 100s-of-thousands," he said. "And none of those greenhouses have put in claims yet."
He chalked up the lack of greenhouse losses to strict underwriting practices – largely.
"It's just luck and good underwriting, I guess," Hall said.
He said the carrier has also seen losses to buildings reported by outdoor growers who are also hoping to find flood coverage for crops, which is unlikely to be there. Getting flood coverage is problematic for these businesses because cannabis is still federally illegal, meaning the NFIP cannot cover cannabis operations.
"We've had a lot of claims that have been turned in where there's not going to be coverage for them," Hall said, adding that the carrier has been able to pay for losses like roof damage and other damage to buildings.
Golden Bear has also seen roughly a dozen flood claims from dispensaries.
"They're kind of grasping at straws to find coverage for it," he said.
Related:
Topics
California
Profit Loss
Windstorm
Cannabis
Was this article valuable?
Here are more articles you may enjoy.